[Public/Financial Sector]
Customers demand to take measures
to minimize their damage caused by fraudulent accesses.
Customer Challenges
They demand immediate responses to unauthorized access right after detection because increasingly advanced cyber-attacks make perfect protection against fraudulent access no longer possible.
SDx+M can immediately resolve these challenges!
WideAngle Managed Security Service enables analysis and detection of fraudulent access data. By combining those data with our SDx technologies, only the devices infected with malware can be logically isolated from networks immediately after detection of unauthorized access.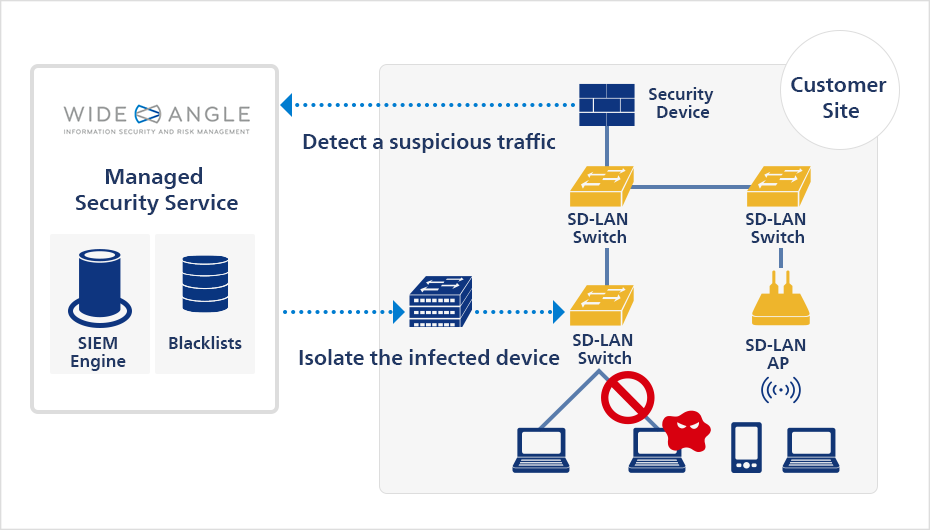 Customer Benefits
Immediate isolation of the devices infected with malware prevents information leakage and secondary infection, thereby minimizing customers' damage.
Accurate understanding of the situations before/after security incidents enables customers not only to identify the scope of damage but also to visualize potential risks, thereby minimizing impact on their businesses.
Example of Combined Services/Solutions

Relevant Services
Relevant Solutions