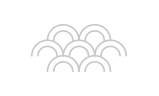 Software-Defined Exchange Service

Realizes connection to colocation and various clouds (including other companies' services) just by connecting Software-Defined Exchange Service (SD-Exchange).
Realizes on-demand setting and changes of network from the portal and centralized resource management.
Realizes secure and high performance connection at main global bases.
Provides more secure and safe communications among cloud and colocation services through combination of additional security functions.
Knowledge Center
You can find information such as tutorials and service descriptions, and also API references and FAQ here.