Message from the President & CEO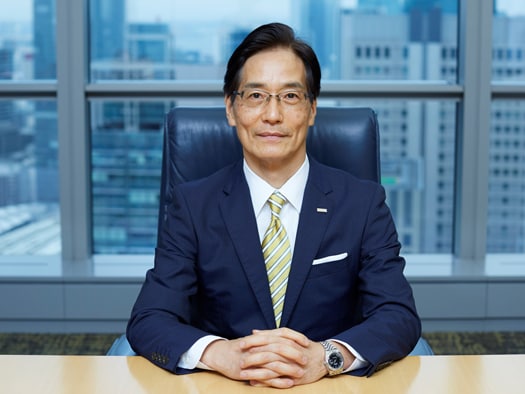 On behalf of everyone at NTT Com, I extend our best wishes for a speedy recovery to anyone who has contracted the new coronavirus (COVID-19), and our sincere hopes for the fastest-possible end to the pandemic in each country.
I wish to apologize deeply for any inconvenience or concern caused by the possible information leak due to unauthorized access to our facilities. After promptly conducting a comprehensive inspection of our security systems, we are now further strengthening our countermeasures against cyberattacks as well as our overall services to ensure safety and security for our clients.
Individuals and companies worldwide are struggling to adapt to the "New Normal" in the face of COVID-19, with demands growing for a more virtual and distributed society, or a "remote world," based on this new paradigm. In this new world, people will remain fully connected to each other in business and in daily life even if separated by great distances.
NTT Com provides optimum services to meet such needs, including remote conferencing services for teleworking and contact-center solutions supported with AI, as well as infrastructure services including network and cloud, all of which are indispensable for digitalization. Going forward, we will continue to develop our services to help clients meet their New Normal needs.
We also are enhancing our Smart Data Platform for data utilization, accelerating the realization of Smart World for diverse fields such as education, manufacturing and urban development, and aggressively supporting the digital transformation (DX) initiatives of our clients.
The world is changing more drastically than ever before due to COVID-19 and technological innovation. In order to create communication methods that fully meet the expectations of our clients, we are prepared to overcome all challenges, with the mind of "Go the Distance."

Toru Maruoka
President & CEO
NTT Communications