[Manufacturing/Distribution Industry]
Customers demand to deploy ICT infrastructure by migrating their core systems into cloud to flexibly address various changes in management environments.
Customer Challenges
Western countries and Southeast Asian regions maintain steady economic growth and many companies are accelerating global business expansion. Due to expanded business fields, however, they now face challenges such as difficulty in timely understanding situations, rapid making decisions and optimizing supply chains.
SDx+M can immediately resolve these challenges!
We combine our Enterprise Cloud, Virtustream cloud-based platform optimized for SAP systems and Microsoft Dynamics 365 (SaaS for ERP) as well as our global networks connecting between sites by using SDx technologies to migrate core systems into cloud. These SDx+M solutions provide infrastructure with reliability and efficiency, enabling flexible deployment/operation of core systems.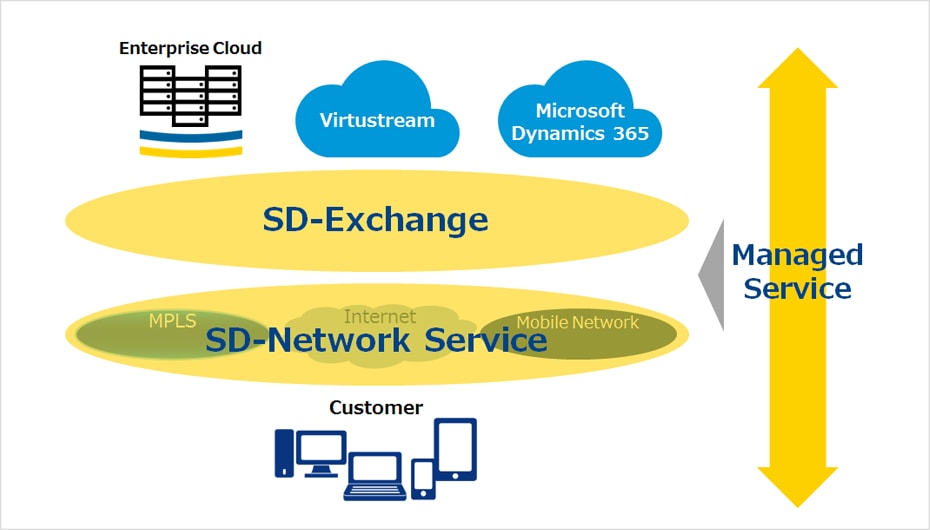 Customer Benefits
Customers can easily deploy ERP systems, which achieve both reliability and efficiency. They can rapidly respond to any change in businesses through accurate understanding challenges and timely making decisions.
Example of Combined Services/Solutions

Relevant Services
Relevant Solutions