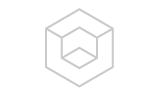 IT Managed Services

SMART – RELIABLE – SECURE

One contract. One SLA. One management portal. Our end-to-end next generation managed services deliver global IT-as-a-Service (ITaaS) to energize your business, reduce your costs and speed your digital transformation journey.
Smart sourcing
Flexible outsourcing that conforms to your needs, with a standardized catalog of IT services and your choice of delivery models.
Global application services
Seamless global deployment and management of business applications from SAP, Oracle, Microsoft, and more.
Infrastructure management
Comprehensive managed services for every element of your IT infrastructure, featuring advanced automation to optimize use of resources and ensure quality of service.
Features and Benefits
Related Resources
Related Services