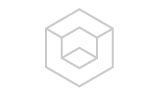 Global Management One
Help Desk
Our Help Desk service is an out-sourcing service that enables global centralization of the inquiry receipt.

TOTAL
SUPPORT
Provides a centralized inquiry reception for IT inquiries such as operation procedures of PC or applications.
Inquiries are received either from the IT department or the end user.

GLOBAL
SUPPORT
A multi-lingual support delivered by IT skilled operators all over the world.

QUALITY
CONTROL
Global standard level for contact center industry (COPC-2000®) offers a high quality service.

VISUALIZATION
 
Manage the records of customer's inquiries and put it in a report, allowing a quick and accurate resolution.

Security measures
Highly secured environment with a multiple gateway security and security training for the operators.

Standard certification
Retrieves ISO9001(QMS)/ ISO27001(ISMS) and operations are proceeded due to COPC-2000®.

Well-skilled operators
Well skilled operators with a contact center professional education will support the inquiries from customers.

Optimization of the help desk operation
There is no need for preparation of human resources or operation location by the customer. By using the resources of NTT Communications around the world, optimized operation is available.
A continuous quality improvement based on quality visualization and customer satisfaction survey.
| | |
| --- | --- |
| | COPC is the global standard for quality assurance formulated focusing on contact center operations based on the criteria and framework of the Malcolm Baldrige National Quality Award, which is the US's national business quality award. |
Service Features
Specification
Service Name
Target
Standard Desktop Support
Windows OS
Microsoft Office (Microsoft Email Outlook, Excel, Word, Powerpoint)
Exchange, Office 365 Message function, Outlook
Active Directory (Resetting, invalidation, registration of password)
Antivirus (Norton & Symantec, MacAfee, Trend Micro & Kaspersky.)
Adobe PDF
Internet browser (IE, Firefox & Google Chrome)
Password reset for smartphone email function (Android, iPhone iOS)
Standard Application Support
SAP, Microsoft Dynamics
Please contact us for other specifications.
Reception Time and Available Language
Local Business Hour
 

Language

English
Japanese
Chinese
Thai
Vietnamese
Malay
Japan
〇
〇
 
 
 
 
Korea
〇
〇
 
 
 
 
China
〇
〇
〇
 
 
 
Hong Kong
〇
〇
 
 
 
 
Taiwan
〇
〇
〇
 
 
 
Singapore
〇
〇
〇
 
 
 
Malaysia
〇
〇
 
 
 
〇
Indonesia
〇
〇
 
 
 
 
Thailand
〇
〇
 
〇
 
 
Philippines
〇
〇
 
 
 
 
Vietnam
〇
〇
 
 
〇
 
India
〇
〇
 
 
 
 
Myanmar
〇
〇
 
 
 
 
KPI
|   | Target Value | Explanation |
| --- | --- | --- |
| Phone call response ( within 90sec) (%) | Over 80.0% | The rate of the responded called within 90 seconds |
| Unresponded calls(%) | Under 7.5% | Responded calls/ Unresponded calls (%) |
| Email response (within 6 hours) (%) | Over 80.0% | Responded emails within 6 hours/ Received emails (%) |
| Rate of recovery (phone call inquiry) (%) | Over 80.0% | Recovered phone call inquiry within 2 days/ total number of phone call inquiry (%) |
| Rate of recovery (email inquiry) (%) | Over 80.0% | Recovered email inquiry within 7 days/ total number of email inquiries (%) |
| Escalation rate (%) | Under 20.0% | Upper tier escalated ticket/ total recovered ticket (%) |
| Primary inquiry resolution rate (%) | Over 80.0% | Primary inquiry resolved ticket/ total number of recovered ticket (%) |
If the support period of the customer's device/software ends during the contract, all the support will be done on best-effort. It will be excluded from the KPI.
Please contact us for other specifications.