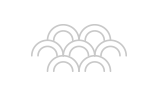 Enterprise Cloud

Connect to the world and capture the future with hybrid cloud
Hybrid cloud evolves with your business
Gain flexibility and total security with our highly customizable hybrid cloud solution.
Total management of all the IT systems
Unify management of all legacy and cloud IT systems through a single interface to optimize your environment and operations.
Leverage Open and industry standard technologies
Develop and operate systems that fully support the latest technologies from around the world, including industry standard APIs, OpenStack, bare metal configurations, and more.