NTT Communications enables fast, secure, and efficient deployment of SAP applications in the cloud
Tokyo, Japan [March 22, 2016] - NTT Communications Corporation (NTT Com), the ICT solutions and international communications business within the NTT Group (NYSE: NTT), announced today that it has achieved SAP Global Certification for Hosting services, Cloud services and SAP HANA operations services.
The certification will enable NTT Com to support its customers globally to build and manage SAP applications by harnessing the power and benefits of NTT Com's Enterprise Cloud and its Global Management One platform. SAP Basis Managed Services from NTT Com enable organizations running SAP and SAP HANA™ to respond rapidly to business demands and changing market requirements.
With NTT Com's offers Managed SAP Cloud Services, new implementations, upgrades, and modifications to SAP applications can be executed at speed and at lower risk. This is enabled by NTT Com's consumption-based delivery model, which provides a secure and highly available infrastructure across private, public and hybrid clouds along with easy to use cloud management tools. In addition, this will help organisations manage operating and capital costs by optimising resource utilisation.
"We're set to see more organizations place key infrastructure and applications in the cloud. However, for global enterprises it is often a difficult and complex journey," said Damian Skendrovic, CEO, NTT Communications Managed Services. "Our new cloud solutions for SAP put our customers in pole position to migrate to the cloud and manage their applications more effectively. This ensures that business operations are enhanced as quickly as possible and without disruption."
To achieve this certification and demonstrate best-practice for delivering SAP applications in the cloud, a provider's cloud platform must undertake comprehensive testing by SAP to authorize the integration with its complete application set. In addition to the assessment of NTT Com's infrastructure, its technical staff in EMEA, Americas and the Asia Pacific regions were also evaluated against SAP's high standards.
NTT Com offers Managed SAP Cloud Services from four secure Enterprise Cloud locations in Europe and fourteen sites globally, supported by a broader network spanning 196 countries and over 140 secure data centers worldwide. Furthermore, SAP teams can deploy solutions on existing multi-cloud infrastructures, including Amazon Web Services, Microsoft Azure and Dimension Data's Managed Cloud Platform and Open Stack offerings.
For details about the certification and new services, please visit:
http://www.ntt.com/worldwide/service/global-cloud.html?link_id=ostp_midd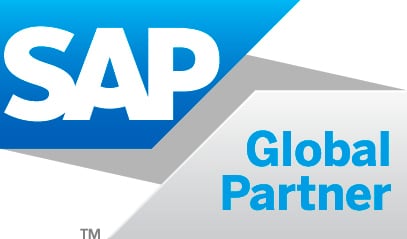 About NTT Communications Corporation
NTT Communications provides consultancy, architecture, security and cloud services to optimize the information and communications technology (ICT) environments of enterprises. These offerings are backed by the company's worldwide infrastructure, including the leading global tier-1 IP network, the Arcstar Universal One™ VPN network reaching 196 countries/regions, and 140 secure data centers worldwide. NTT Communications' solutions leverage the global resources of NTT Group companies including Dimension Data, NTT DOCOMO and NTT DATA.
www.ntt.com | Twitter@NTT Com | Facebook@NTT Com | LinkedIn@NTT Com
For more information
press@ntt.eu
+44 - (0) 207 977 1170