"Two types of ICT" and "One-stop Management" required
for Digital Transformation
Enterprises have recently been pursuing management innovation by using ICT technologies such as Software Defined Everything (SDx), cloud, analytics (big data), AI, social media, mobility and sensor to raise their competitiveness. Especially by leveraging digital data through ICT systems, they accelerate "Business Process Innovation" to enhance decision making processes and productivity and "Business Model Creation," to produce new profits.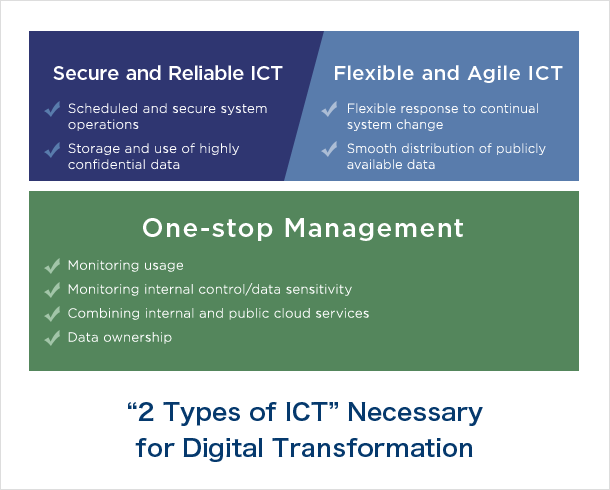 It can be said that ICT systems determine the success of Digital Transformation.
Combined use of "Two types of ICT" in a well-balanced manner is vital for Digital transformation. "Two types of ICT" include "Secure and Reliable ICT," which has been of high importance, and "Flexible and Agile ICT," which is required for rapid expansion of new businesses and immediate response to market changes.
As combined use of "Secure and Reliable ICT" and "Flexible and Agile ICT" is expanded, many enterprises simultaneously use multiple cloud services and diverse networks depending on their purposes. Enterprise ICT systems are growing in complexity and their workload for operations management is rapidly increasing. They, therefore, need one-stop management to visualize their entire ICT systems and ensure productive operations.
NTT Com's "SDx+M" contributing to Enterprise Digital Transformation
NTT Com offers various solutions by delivery of new services using SD technologies and enhancement of Managed Services. These solutions aim to realize "Flexible and Agile ICT" and "One-stop Productive Operations Management for the entire ICT Environment."
NTT Com deploys SD technologies on the entire ICT environment of customers including not just cloud services (IaaS) but also networks (WAN/LAN/cloud connectivity). Through these efforts, we develop "Flexible and Agile ICT" environments to respond to customer demands for accelerating Digital Transformation.
We offer one-stop management, which fully visualizes the entire systems and effectively manage all the operations. This management covers the entire ICT environment of customers, which is growing in complexity as the use of hybrid- and multi-cloud services is expanding.
NTT Com further enhances and improves the solutions based on the "SDx+M" concept to contribute to customers' Digital Transformation.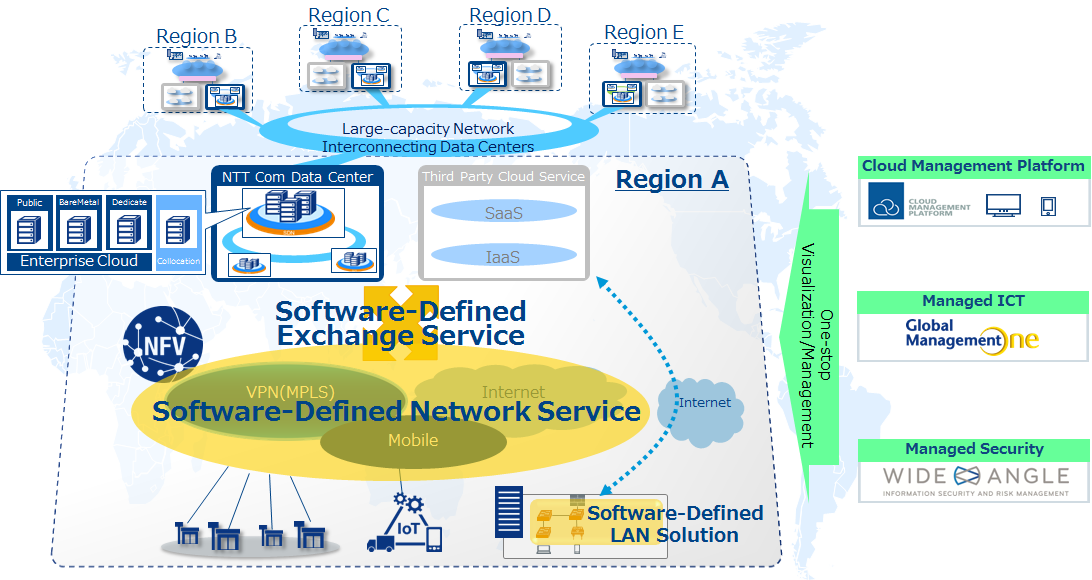 Relevant Solutions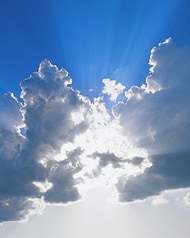 Public cloud. Private cloud. Hybrid cloud. Achieve global growth with our world-class cloud infrastructure solutions, secure Internet access and improved business continuity.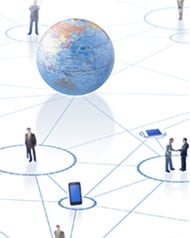 Gain strategic advantage from our world-class cloud and unparalleled ERP experience.