The NTT Communications Group's operations are expanding around the world as the global economy becomes seamless. Our diverse initiatives to protect the environment are global in scale.
Improving the environmental performance of our datacenters around the world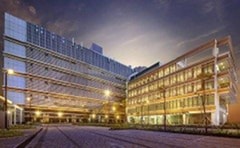 Hong Kong FDC
Data centers require large volumes of electricity and therefore have a large impact on the environment. ICT companies that operate data centers around the world are responsible for improving their environmental performance, such as by lowering their carbon footprint.
Proactively using diverse sources of clean energy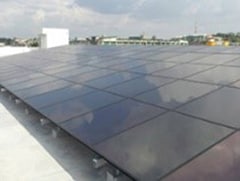 Solar panels in Malaysia
We are putting in place a global framework for proactively using renewable energy and other forms of clean energy. Our initiatives are carefully designed around the characteristics of each region.
Low-emission, minimal-resource operations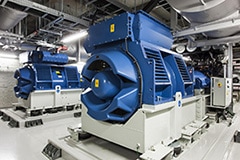 Rotary UPS at the Singapore
Serangoon Data Center
Protecting the environment while complying with the rules and regulations of each country is a central theme in our aim to effectively use resources and curb environmental pollution. We believe it is our duty as a global ICT company to build facilities around the world with cutting-edge technology.
Biodiversity initiatives connected to local communities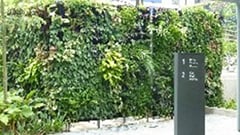 Respect for local plant life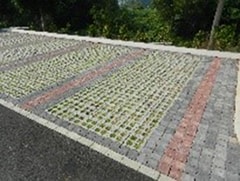 Water-permeable pavement
Continuing to garner attention in society, biodiversity is an issue that extends beyond the mere preservation of individual seeds. We view biodiversity as an issue that relates to the sustainable development of local communities, and base our initiatives on this view.
Building of Plant Life-Friendly Data Centers