Initiatives to Protect the Environment

Through our business activities, we work to protect the environment in three focus areas.
Realizing a Low-Carbon Future
Implementing Closed-Loop Recycling
Planning a Future of Natural Harmony
Realizing a Low-Carbon Future
The need to realize a low-carbon society is becoming an increasingly urgent challenge that extends well beyond national and organizational boundaries. Addressing this challenge will help ensure the prosperity of humankind as well as every living organism on the planet, while meeting certain imperatives including goals 13, "Climate Action," and seven, "Affordable and Clean Energy," of the UN's SDGs. The NTT Communications Group is taking a diversified approach in order to address this issue. Among a host of initiatives, we are installing highly efficient equipment with better energy-saving features, providing excellent services with a low carbon footprint, and undertaking environmental contribution activities.

Company Initiatives
Making Air-Conditioning at Data Conters More Efficient
An important theme in reducing power consumption at data centers is making air-conditioning more efficient. From the data center design stage, we are bringing in the following wide-ranging innovations.
(1)Innovation in Buildings
To increase the heat insulation of buildings we are working to improve efficiency from the structural aspect, such as by adopting innovations that utilize thick concrete panels and insulation materials and by reducing the window surface area. With regard to air-conditioning, we are absorbing heat such as that generated by the IT equipment in rooms, liquefying the refrigerant cooled by the convection force of heated refrigerant rising as gas and by outside air, using the downward convection force from the difference in height of the equipment, and taking advantage of a natural refrigerant circulation system to use power sources and pumps as little as possible. These technologies are used in combination at the Tokyo No. 5 Data Center and are bringing about a reduction in CO2 emissions.
(2)Innovation in Server Rooms
Depending on the loucation, temperature differences occur in a server room as the amount of heat generated in a server room depends on the various types of server installed. While effectively eliminating this, efficient cooling is important in curbing CO2 emissions. To achieve this at our data centers we are implementing finely tuned air-conditioning management innovations. For example, we have introduced the SmartDASH*1 automatic air-conditioning control system, installed the Aisle Capping*2 airflow control solution, which increases the rectifying effect of the cool air, and the Blank Panel system, which is capable of efficiently cooling servers by utilizing the cool air trapped in the spaces between the server racks.
Since fiscal 2012, we have accelerated our efforts to create server rooms with total solutions entailing both hardware and software for air conditioning management. As only a leading ICT company can, NTT Communications promotes energy-saving solutions throughout the Group by proactively implementing these solutions in its regional data centers and telecommunications buildings.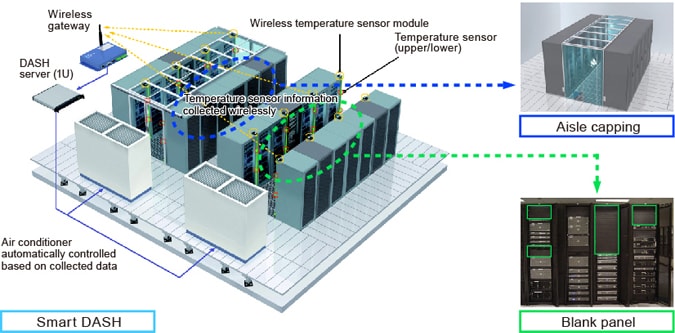 *1 Depending on the country and region, SmartDASH is a registered trademark or trademark of Vigilent Corporation.
*2 Aisle Capping is a registered trademark of NTT Facilities, Inc.
(3)Deployment of Outside-Air Cooling System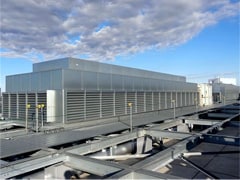 Tokyo No. 6 Data Center:
High-efficiency modular chillers
The outside-air cooling system uses air from outside a building when the air is cooler than that of inside during winter, spring, and autumn . Rows of servers, networking equipment, and other ICT equipment in data centers generate a lot of heat, and the outside-air cooling system is an effective way of cooling these centers while significantly contributing to lowering energy usage. We have been implementing this advanced system at our data centers, including a direct outside-air cooling method , that draws in fresh air directly from ventilation towers , which we installed at the Tokyo No. 6 Data Center.
(4)Complete Airflow Management
The arrangement of hot aisles and cold aisles as pathways for hot and cold airflow is an issue that can significantly impact the efficiency of a building's air conditioning system. To realize optimal airflow management, we have innovated literally from the ground up by redesigning the floors of our data centers. These innovations include panels that vent chilled air circulated under a false floor, horizontal air conditioning that blows air from the walls into the room, large fans on the walls near the ceiling to efficiently move hot air out of the room, and an exhaust chamber. By combining these innovations with fresh air air-conditioning systems, we aim to create optimal airflow throughout the entire building.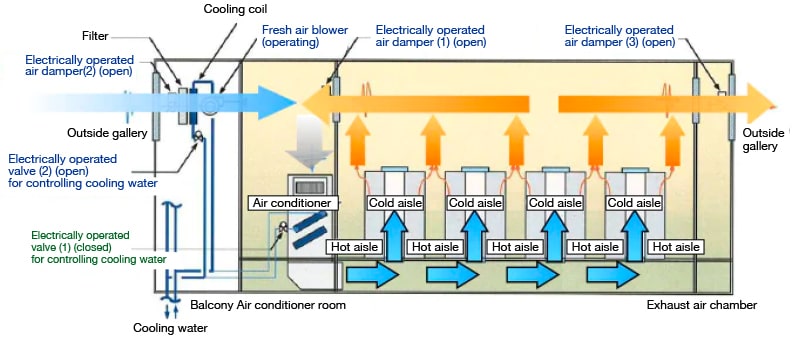 Airflow management at the Tokyo No. 6 Data Center
Using our Data Center Know-How to Control Airflow: "Airflow Improvement"
We are applying the knowledge we have gained building low-carbon data centers to our telecommunications facilities. For example, we have conducted "airflow improvement" initiatives since fiscal 2011 in the communications equipment rooms of our communications buildings in each region.
(1)Diffuser (wind direction panel) installation
Diffusers are installed to direct exhaust heat from the rear of ICT equipment upward and away from other devices.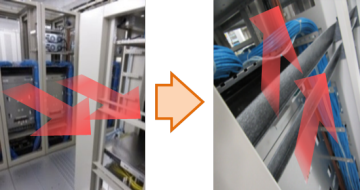 (2)Screen Installation
Screens are installed to ensure that the exhaust heat from various equipment does not flow onto other devices.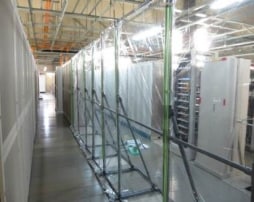 (3)Floor panel improvement
Steps taken to confirm heat accumulation and points of excessive cooling and improvements made through adjustments using retractable fins, curing tape and other items to control underfloor air flow.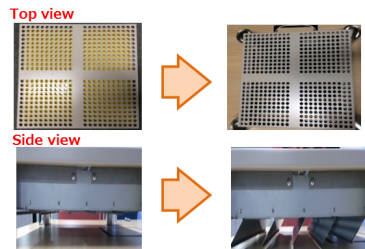 (4)Drawstring bag application
Drawstring bags are applied to prevent the leakage of cold air.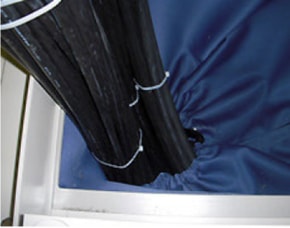 We expect these initiatives to have a greater impact as we gradually expand these measures to other facilities around the world, and apply this expertise to energy management for office buildings.
Efficient Power Supply by Leading-Edge Technologies
Requiring large numbers of AC/DC converters when supplying power to equipment, the currently widely used alternating current (AC) power supply suffers problems from the efficiency standpoint, such as heat release and power loss. The low-voltage direct current (DC) power supply has therefore been used in the past, but this has raised many issues from the building work and cost aspects as DC requires thick cabling to supply power to high-capacity IT equipment. The high-voltage direct current (HVDC) system is attracting attention as a technology that can rapidly resolve these issues. By introducing this system, positive steps are being taken to realize such improvements as a 20% reduction in power consumption and a 40% improvement in space efficiency.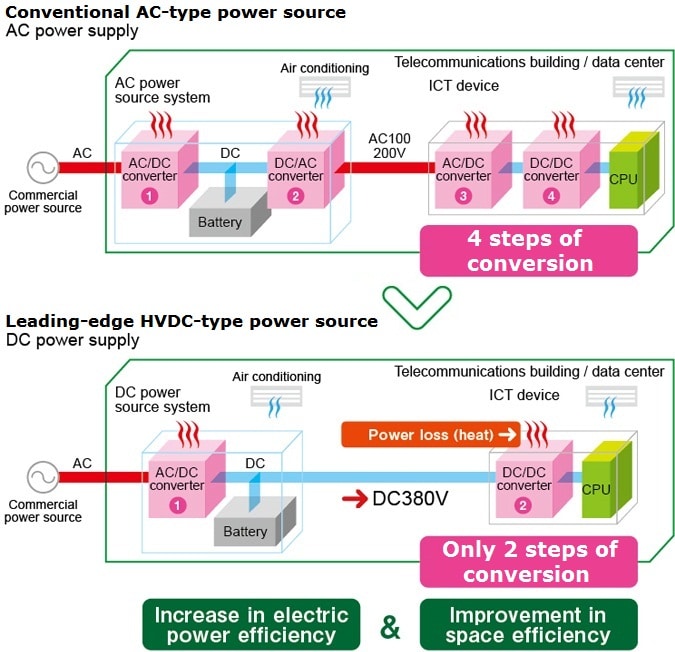 Improving Environmental Performance Globally
The NTT Communications Group has data centers and telecommunications facilities located throughout the world, and we proactively transfer our home-grown technologies and know-how for improving environmental performance to these facilities around the world. As of the end of fiscal 2013, the number of facilities using SmartDASH stood at 28 locations, and the number of data centers with Leadership in Energy and Environmental Design (LEED) certification, a world standard for green buildings, was 10 locations.
* An environmental performance rating system for buildings created by the U.S. Green Building Council.
Case (1)
Energy Conservation at Hong Kong Financial Data Centre (FDC) The Hong Kong FDC obtained LEED Gold certification in fiscal 2013 in recognition of its deployment of advanced environmental technologies and highly efficient equipment. With the aim of improving as much as possible the cooling efficiency of facilities and equipment, which affects environmental performance considerably, the Hong Kong FDC features inverter-controlled fans in its air conditioning systems, cold-aisle containment to separate cold air from the heat given off by servers, as well as double-floor, double-ceiling air conditioning chambers. The power source for the operations center features a fuel cell-based UPS (Uniterruptible Power Supply), which helps our customers achieve their energy reduction targets through substantial energy savings.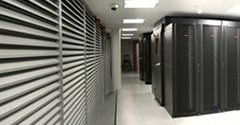 Air conditioning system
that blows cool air from walls
Case (2)
Energy Conservation at the U.K. Data Center In June 2012, NTT Communications acquired U.K.-based Gyron Internet Ltd., a provider of cloud computing services in Europe. We have been working since then to conserve the energy used by the data center by installing the latest environmental technologies. Specifically, we have implemented an efficient air conditioning system for the entire data center, which offers world-class energy-saving performance and high reliability, by using indirect outdoor air cooling and air conditioning systems that blow cool air from walls using airflow optimization technology.
Use of Clean Energy
NTT Communications has been installing solar panels mainly at its data centers in the Tokyo metropolitan area, and the electricity generated by solar powers covers the lights in common areas and more. In fiscal 2018, the company generated 367,108 kWh of solar power. Converted to CO2, that equates to 172,018 kg-CO2, equivalent to the amount of CO2 absorbed by 12,287 Japanese cedar trees in a year.

Saving Electricity in Offices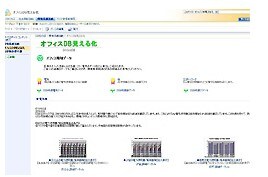 Office Database Visualization Website
In addition to installing environmentally friendly equipment, the NTT Communications Group promotes measures to save electricity in its offices. For instance, we participate in the Cool Biz and Warm Biz campaigns during the summer and winter months. Among a host of other measures, we adjust the temperature settings of air conditioners while taking into consideration workplace environments and operating efficiency, cut back on the number of lights by modifying the space between light fixtures and degree of illumination, and encourage employees to switch off office automation equipment when not in use as ways to save electricity year-round.
Initiatives using ICT include measures to save electricity in our offices through the Office Database Visualization Website on our intranet, which aggregates and visualizes environmental impact data for each floor. NTT Communications aims to lighten its environmental load by reducing the electricity used to power its servers by means of their consolidation through the migration of internal systems to ICT infrastructure on a private cloud that leverages server virtualization.
Initiatives for Society
Enterprise Cloud : Streamlined Integration of ICT Infrastructure
As companies accelerate their expansion overseas through mergers and acquisitions, it is becoming all the more necessary to streamline and integrate their ICT infrastructure on a global scale. From an environmental standpoint as well, companies are dealing with the issue of reducing the wasteful use of resources, especially investments in redundant equipment throughout the corporate group. Enterprise Cloud is a world-first cloud-based service for corporations that uses virtual network technologies between data centers in addition to within data centers. Utilizing cutting-edge virtualization technologies, including virtual servers and virtual networks, Enterprise Cloud integrates ICT systems that companies had deployed and operated differently in each region and office. This service makes it possible to deploy integrated ICT infrastructure that cuts out the wasteful allocation of equipment and personnel throughout corporate groups.

Recent installations have proven the major benefits of this service. When virtual servers are deployed through the service instead of traditional physical servers and storage devices on the customer's premises, the number of physical servers in operation are reduced, thereby cutting CO2 emissions by 97 t-CO2 annually (about 74%) in the case of a small or medium-sized company.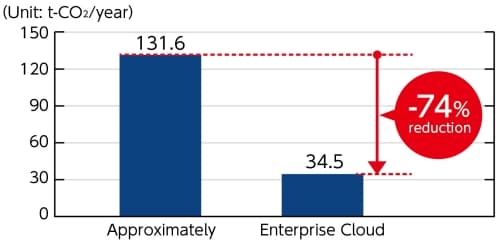 Arcstar Universal One Offers an Innovative Way to Work on Mobile Devices
Arcstar Universal One is a virtual private network (VPN) service we offer for corporations that allows employees to securely access corporate systems over high-speed communications from locations outside their company. As a part of our Arcstar Universal One service, we also provide a high-speed data communications environment for mobile devices to connect securely to VPNs. This service expands the range of possibilities for working outside the office, while reducing the need to move in order to work in the office.

Reducing Environmental Impact Using the Arcstar IP Voice Service
IP telephone services that help curtail call charges are also becoming increasingly popular with the widespread use of the Internet. As a high-quality IP telephone service geared toward the corporate sector, Arcstar IP Voice not only contributes to lower call charges, but is also environmentally friendly.
For example, positive steps can be taken to cutback the amount of network infrastructure CO2 emissions by integrating voice and data communications into a single network. Moreover, and in line with network integration, the opportunity exists to reduce electricity consumption through the upgrading of ICT equipment. Studies have shown that the introduction of Arcstar IP Voice has contributed to an annual reduction of 30% in the amount of CO2 emissions compared with such conventional means as the use of ISDN networks for voice calls and VPN networks for data communication
The graph depicts respective percentages with the amount of CO2 emissions using conventional means set at 100%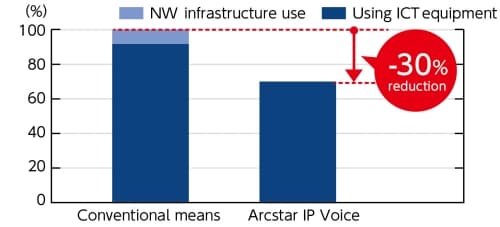 Implementing Closed-Loop Recycling
Goal 12, "Responsible Consumption and Production," of the UN's SDGs highlights the importance of initiatives aimed promoting the proper use of limited resources as well as the need to address such key issues as pollution and waste. At each and every workplace including offices, data centers, and communication facilities, we are advancing measures that stand at the forefront of efforts designed to realize a recycling-based society.

Company Initiatives
Recycling Old Communications Equipment
To realize a closed-loop society, corporations are expected to recycle as much as possible in accordance with the nature of their operations. As a global ICT company, NTT Communications has for a long time recycled its old communications equipment.
Our own efforts are obviously important in recycling, and initiatives across our entire supply chain are also paramount. Waste from communications facilities is separated and reused as much as possible as a companywide policy. NTT Communications selects its waste management contractors based on their qualifications with a heavy emphasis on recycling ratios.
Thanks to these initiatives, the recycling ratio for old communications equipment remained at the high level of 99.99% in fiscal 2018.
Adopting Rotary UPS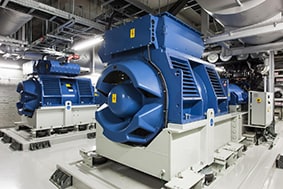 Rotary UPS
Data centers have to operate stably even in the event of a power failure. That is why uninterruptible power supply (UPS) systems are widely being installed as a backup power source. Since many batteries are required for conventional UPS systems, problems have arisen with the generation of waste materials that include lead when UPS equipment has been replaced. Our attention is now focused on rotary UPS systems, which integrate generators and a UPS, thus removing the need for batteries. By broadly adopting a rotary UPS for our new data centers, we aim to curb the amount of harmful substances that arise from data centers. Rotary UPS systems have been used at our Tokyo No. 6 Data Center since it opened in fiscal 2013. The systems represent one facet of our next-generation data centers, which are highly reliable, produce clean energy, and have been praised by financial institutions and many other organizations.
Planning a Future of Co-existing with Nature
In addition to measuring the state of the earth's health, biodiversity brings a host of benefits to humankind. Goals 14 and 15 of the UN's SDGs strongly advocate the need to conserve the biodiversity of life below the water and on land as the means to realize a society that coexists with nature. In order to pass on a world that is brimming with diversity, it is vital that we reflect on ourselves as a matter of course and engage in a wide range of activities. This includes putting forward services that help conserve biodiversity while promoting social awareness.


Company Initiatives
Guidelines for Facilities that Show Regard for Biodiversity
For facilities that show regard for biodiversity, we are establishing guidelines to serve as policies applicable to all our facilities, not solely to data centers. From the selection of the site to the construction and demolition of a facility, the guidelines list items that should be emphasized from the biodiversity point of view; we rigorously adhere to these guidelines. We want to contribute to the creation of a global sustainable society by sharing these guidelines throughout the NTT Communications Group.
Examples of Emphasized Items
| | |
| --- | --- |
| Site selection | Presence or absence of habitat/nesting sites of rare species |
| Construction | Work that does not interfere with wildlife, prevention of environment destruction |
| Operation | Management of chemicals, reduction of emissions |
| Demolition | Return of site to its original state, proper waste disposal |
Planting of Rooftop Gardens / Green Walls
It is widely known that planting rooftop gardens and installing green walls contribute to curbing a building's heat retaining effects and, by extension, CO2emissions. At the same time, however, these measures have other effects, such as the absorption of pollutants in the atmosphere by plants. In recent years, greening measures have also been attracting attention from the point of view of creating towns that are in harmony with nature. As part of our efforts to protect the environment through our business activities, we are actively incorporating greening measures at each one of our data centers.
Example:
Installation of green walls at the Tokyo No.5 Data Center
As a data center in the Tokyo metropolitan area, uppermost in our minds is the reduction of CO2 emissions and lush scenery that is in harmony with the area.
Participating in Urban Tree-Planting Promotion Business Activities


spring-summer zone autumn-winter zone
NTT Communications unveiled its 6th and largest data center in Tokyo in April 2013. Under the auspices of the Tokyo Metropolitan Park Association's Municipal Tree-Planting Fund, the Center is actively promoting tree-planting activities deeply rooted in the local community. As a part of these endeavors, trees have been planted within the Center's grounds in two distinct spring/summer and autumn/winter zones. As a result, visitors can enjoy the beauty and pleasure of seasonal flowers all year round. Complementing this initiative, steps have been taken to conduct wind environment simulations. By planting such vegetation as evergreen trees along the southwest corner, which bears the full brunt of wind activity, every effort is being made to ensure harmony with the surrounding environment.
Building Facilities that Recirculate Water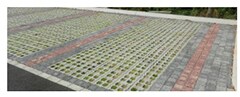 Water-permeable pavement
In recent years, attention has focused on techniques for the effective use, retention and control of water when building facilities such as data centers. Letting rain that falls on the premises of a facility permeate the surface and return underground is not only an effective use of water resources, but it also helps sustain plant life in the region, thereby contributing to the stabilization of the ground by maintaining the ability of soil to retain water.
The appropriate use of water resources is also emphasized in LEED certifications, a world standard for green buildings. NTT Communications will continue to use techniques to recirculate water, such as the use of water-permeable pavement, at major facilities such as data centers.
Environmental Conservation Activities at Our Telecommunications Facilities
Underpinning data communication networks, wireless relay stations are often located in rich natural areas. We thus emphasize consideration for biodiversity in their operations. For example, the local NPO Amami Ornithologists' Club has continued to assemble for a bird-watching event for grey frog hawks at NTT Communications' wireless relay station in Amami City, Kagoshima Prefecture from September 2012. While this wireless relay station is key telecommunications infrastructure that is normally off limits to the public, we acquiesce each year to the club's request for the bird-watching event, which is also attended by some of our employees.
The grey frog hawk is a small hawk that breeds on the Korean Peninsula and the Chinese mainland, and migrates through the Kyushu region in autumn on its way to Southeast Asia, where it passes the winter. The Amami Ornithologists' Club held three bird-watching events, and during one event a flock of more than 2,000 hawks was discovered. Positioned at the top of the food chain, hawks are viewed as an indicator of the health of the overall ecosystem, and identifying changes in the number of migrating hawks is key to understanding our ecosystem.
We are open to cooperating in the future on a variety of activities that help preserve the ecosystem.
Cleaning Up Chiyoda Ward
We believe it is our responsibility as a member of the local community to participate in cleanup activities in the areas surrounding our offices. We also view the activities as opportunities to identify any environmental issues in the business districts. For the Cleanup Chiyoda Ward Activity, employees and partners of NTT Communications working at the Otemachi head office clean up the areas around the building early in the morning before their regular working hours.

Cleaning the streets in Chiyoda
Biodiversity Photo Contest
Everyone on this planet, in addition to companies, need to be aware of the importance of biodiversity and take action to preserve biodiversity. With this in mind, we launched the Biodiversity Photo Contest: Living with Nature from fiscal 2016 as an opportunity for employees, their families and experts to come together and think about biodiversity.
Carrying on from the previous fiscal year, the fourth contest, in fiscal 2019, was focused on three categories: living things, natural landscapes, and coexisting with nature. Group employees submitted about 370 photos, and some remarked that taking the pictures and looking at the submissions have increased their respect for nature while also bringing home the importance of biodiversity. Looking ahead, we plan to raise awareness of biodiversity further by holding the contest again. Some of the pictures will continue to be used in our corporate calendar.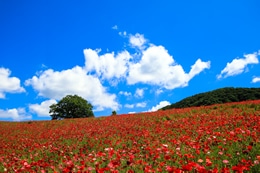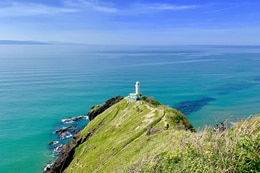 CSR Committee Chairman's Award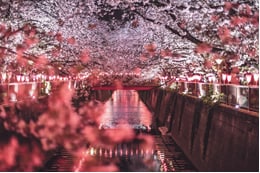 Special Recognition Award
1st Biodiversity Photo Contest
Grand Prize Photos
Natural landscape category winner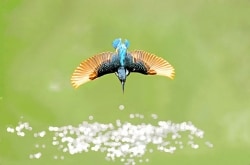 Living things category winner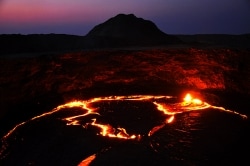 Coexisting with nature category winner
Special Prize Photos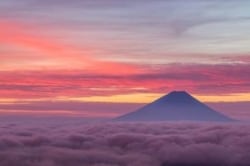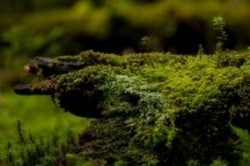 CSR Committee Chairman's Award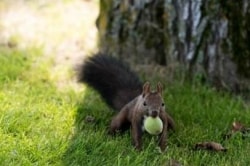 2nd Biodiversity Photo Contest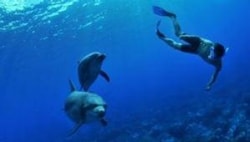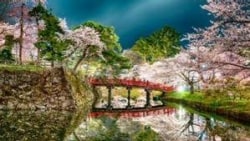 CSR Committee Chairman's Award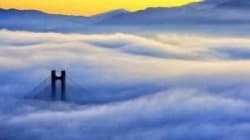 Special Recognition Award
Excellence Award Photos

3nd Biodiversity Photo Contest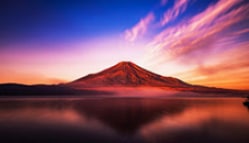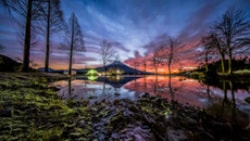 CSR Committee Chairman's Award
Special Recognition Award
Excellence Award Photos
4nd Biodiversity Photo Contest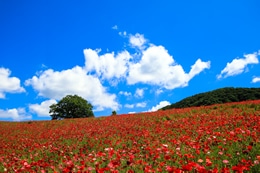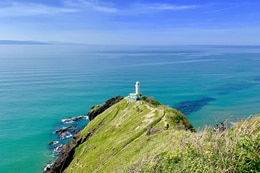 CSR Committee Chairman's Award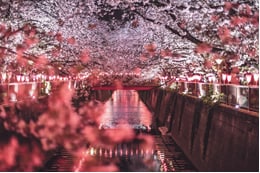 Special Recognition Award
Excellence Award Photos

Initiatives for Society
Coastal Area Cleanup Activities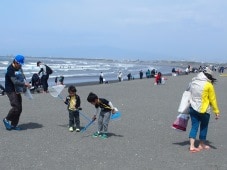 Problems associated with waste attributable to economic activity and disasters increase with each passing year. Among our efforts to address these are the various cleanup activities the NTT Communications Group takes part in. One example is a coastal cleanup in Fujisawa City, Kanagawa Prefecture, which started in 2017. On April 13, 2019, 130 Group employees and their family members came together in the early morning hours, put on gloves, and used tongs to remove rubbish that included cigarette butts and PET bottles on the off-seasons sandy beaches.
Disseminating Information about Biodiversity via "goo Green label"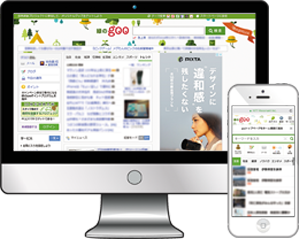 Earnings, totaling 57,120,000 yen, generated through the goo Green Label portal operated by NTT Resonant have been donated over a 12-year period to NPOs, with the aim of protecting the natural environment. Looking ahead, efforts will be directed toward initiatives that continue to help protect the natural environment through the use of the Internet. These include browsing news and searching for other information on computers and smartphones. Moreover, the goo Green Label site disseminates information that encourages users to take an increased interest in nature and the environment from a variety of familiar perspectives. The site also provides entertaining content such as tests and quizzes.
As suggested by its corporate name, NTT Resonant, along with the NTT Group, aims to resonate with as many people as possible through proactive participation in educational activities related to biodiversity.
goo Green Label: https://www.goo.ne.jp/green/
"Mimawari Rakutaro" Wild Animal Trap and Notification System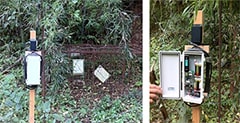 In rural areas of Japan, wild boars, deer and other animals causing damage to agriculture and forests have become a serious problem. One way of dealing with this is to set up traps to catch wild animals. However, safely and efficiently using these traps is an issue in rural areas where the elderly are growing in number.
NTT PC Communications has been helping to solve this problem by developing "Mimawari Rakutaro," a wild animal trap equipped with a monitoring and notification system, as a part of its "IoT services" that utilize data sent by sensors out in the field. The system uses the communications network of NTT DoCoMo to automatically send notification emails to designated mobile devices and computers when the trap door is activated and closes.
In the past, someone had to do patrols to see if a wild animal had been caught. "Mimawari Rakutaro," however, helps to reduce the daily workload, and traps equipped with cameras can send pictures of what is inside so that responders can quickly help anything other than a destructive animal that has been mistakenly caught. Moreover, the zones available to set up the product have been broadened so that they now extend beyond mobile phone service areas, owing to its configuration, which consists of a master phone and extensions connected using LPWA (LoRa) communications technology. Since its release in July 2011, "Mimawari Rakutaro" has been put to use by more than fifty local governments and three forest management organizations around Japan, spreading the use of ICT.
We will continue to help with the preservation of our natural environment through efforts like these.