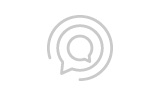 Global ICT Optimization Consulting
Globally Optimized IT
Build your optimal global ICT infrastructure using world-class cloud, network and data center technologies.
Seasoned Professionals
Define your strategic ICT plan, incorporating governance, legal and regulatory, operations, cost and technology, with the help of our seasoned expert consultants.
Standardized for Growth
Standardize your ICT infrastructure to support lower costs and global growth.