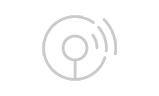 Communication Platform Solution
Integrated Communications
Combine our enterprise-class global cloud, data center and network with Microsoft collaboration suite solutions, including Microsoft Exchange and Microsoft SharePoint.
One-Stop Convergence
Outsource design, implementation and operation of your Microsoft collaboration solution to skilled professionals, whether on-premises, SaaS or a hybrid.
Secure and Reliable
Improve the security and reliability of your global communication infrastructure, with our integrated managed security solution.