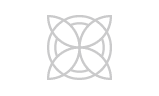 IP Network
Global IP Network Service provides high-speed, high-capacity IP communications for major countries in Europe, North America, Oceania, and Asia. We provide a wide variety of services tailored to your business needs and backed by 24/365 worldwide customer support.
High Performance
Reach any point on our global tier-1 IPv4/IPv6 backbone network through a single AS 2914.
Highly Available
100% Service Level Agreement (SLA) reliability guarantee, with low jitter and low latency.
Exceptional Support
No call centers. Reach our Network Operation Center (NOC) engineers directly, 24 x 7 x 365.


Features and Benefits
Service Information
This Internet gateway service directly connects to the global tier-1 IP backbone and provides a high-speed wide-area Internet connection.
This point-to-point, wide-area Ethernet virtual private line service is provided on our Global IP Network.
News Release
Related Services