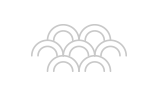 Public Cloud

End of service in Cloudn on December 31th, 2020.
Instant, Automated Public Cloud
Our web-scale cloud infrastructure gives you rich APIs, automated provisioning and scaling and self-service simplicity.
Pay-as-you-go Flexibility
Control your spend, with a choice of pay-as-you-go and flat-rate plans.
Secure Infrastructure
We've got you covered with our carrier-grade, trusted and secure global infrastructure.
Distributed, Redundant and Reliable
Our distributed open source Infrastructure-as-a-Service (IaaS) platform gives you dependable redundancy in multiple cloud data centers.