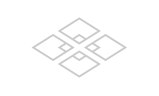 G Suite
Cloud type groupware G Suite
All tools required for work such as Gmail that you can use your own domain, shared calendar and real-time collaborative editing of materials.
Storage is comfortable with "unlimited capacity", further work is comfortable with machine learning
For storage, you can choose "capacity 30GB" or "unlimited capacity" which is twice the size of Gmail for individuals. In addition, with practical machine learning, it is possible to do automatic conference adjustment, automatic layout of materials, data analysis, etc. It makes your working style change.
※ On September 29th, 2016, "Google Apps for Work™" was renamed to "G Suite".