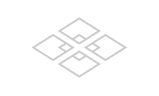 Communication Engine "COTOHA® API"
Capable of improving accuracy of Japanese dictionary and individual dictionary with more than 2.1 million words
Leveraging more than 40 years of NTT R&D Technologies and World's best Japanese dictionaries.
Easy-to-use advanced Japanese natural language processing and voice recognition APIs
You can use COTOHA® API for all kinds of business use cases that involve the use of Japanese text.
APIs that are available for Text Analytics and Virtual Assistants
Utilize unstructured big data for marketing and localize your Apps to support Japanese Language.