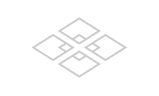 Communication Engine "COTOHA® API"
Helping you to develop Apps with better understanding of Japanese language.
You can use COTOHA® API for all kinds of business use cases that involve the use of Japanese text.
Capable of analyzing text in Japanese language with a high level of accuracy
Leveraging more than 40 years of NTT R&D Technologies and World's best Japanese dictionaries.
APIs that are available for Text Analytics and Virtual Assistants.
Utilize unstructured big data for marketing and localize your Apps to support Japanese Language.