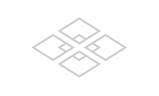 Biz Storage File Transfer
Transferring large files
Up to 100GB can be transferred in a single transfer.
High security
Communication pathways are encrypted using SSL (128 bit) and files are encrypted using Camellia (up to 256 bit). See the following section on "Main Functions" for details.
Pricing
Biz Storage File Transfer can be customized after we have provided consulting according to the customer's requirements and presented an individualized price. Please feel free to contact us for details.
Information
May 31, 2018 Scheduled Server Maintenance(Hong Kong Server Type)
1.Maintenance date and time
Jun 07, 2018 from 22:30 to 07:30(JST)
* Maintenance time may give or take a few minutes
2.Affected function
All functions are not available during this maintenance.
3.Affected users
All users(Hong Kong Server Type)