Health, Medical and Welfare Fields

With the aim of being a company having employees trusted by society, we hold a variety of events for our employees to give back to the community in an enjoyable setting, while fostering a greater awareness of the importance of contributing to society among our employees.
Bakery sales events for facility that employs people with disabilities
At NTT Communications Group, we periodically have events for selling the breads and confectionaries made at facilities that employ people with disabilities, and these events are timed to the Christmas, Valentine's Day, and White Day holidays in Japan. By purchasing these delicious breads and confectionaries, employees help people with disabilities lead more independent lifestyles, while also fostering a greater awareness of social welfare.
We have implemented this initiative since fiscal 2003. Starting in fiscal 2015, we have held bakery sales events at a facility in Chiyoda Ward that employs people with disabilities. The bread is so delicious that it sells out every time, so we now hold sales events at Group companies on occasion.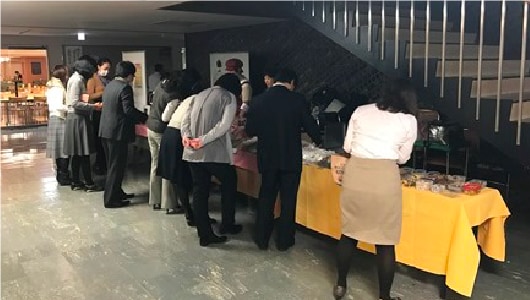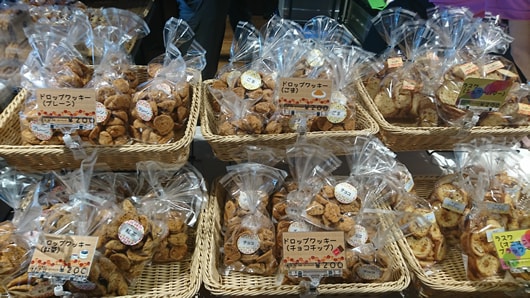 Donations of old books
At the Department of Applications and Content, employees of NTT Communications Corporation bring their used books to work and donate them to 3Keys, a certified NPO. The books are converted into cash that is used to support the education of children living in foster homes and orphanages.
This event has been held every year since fiscal 2014. Around 590 books, equivalent to approximately 28,000 yen, have been donated so far. In fiscal 2017, the event's fourth year, March was designated as the month for employees to bring their used books to work.
We will continue helping to improve the educational environments of children who live in orphanages.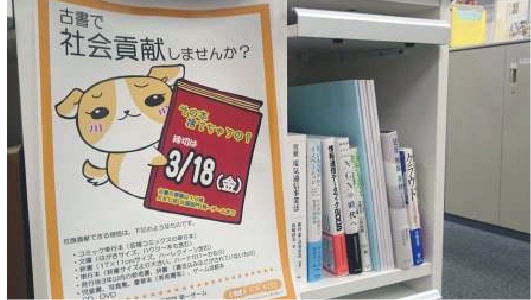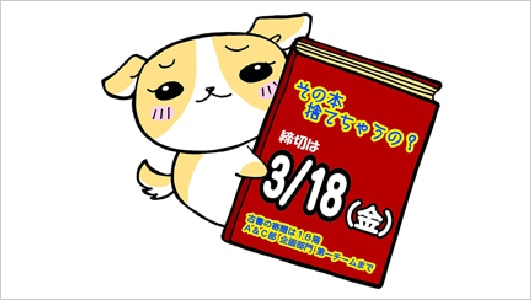 A puppy character designed by an employee as the mascot has been used in informative posters since the first event, raising awareness of foster homes.
Donations of calendars
In January 2019, the NTT Communications Group donated about 2,030 items of unused calendars and notebooks from our business offices to Community Support Center Kobe, a certified NPO. The calendars are distributed by the organization mainly to senior citizens and people with disabilities through disaster relocation housing, local governments, regional organizations, and other NPOs.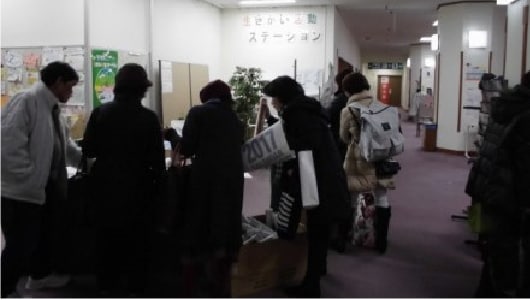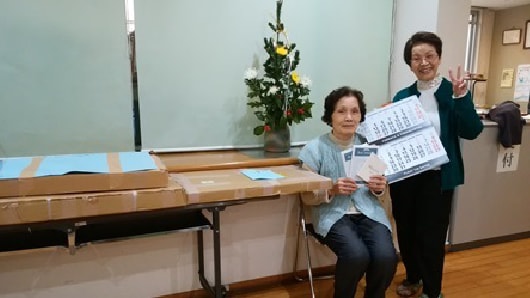 Ongoing Training for CPR in Emergencies
The NTT Communications Group conducts CPR (cardiopulmonary resuscitation) courses, mainly for its employees, in collaboration with Coaido Inc., which is currently building a life-saving information system that incorporates emergency mobile apps.
In Japan, approximately 70,000 people die every year from out-of-hospital cardiac arrest. In many of these cases, bystanders were unable to perform emergency aid procedures, and 90% of the victims may have died as a result of not receiving immediate help.
Fast, appropriate basic life support can save lives in a wide variety of situations, and we must protect employees, their families, and as many other people as we can from risk. To that end, in addition to regular training, we periodically conduct remote training programs with a video conferencing system that we developed, enabling us to promote the importance of life saving as a value we share with all of society.