International Cooperation

With a global presence in our operations, we provide assistance overseas in a variety of ways, in addition to Japan.
Addressing Educational Challenges in the Philippines through ICT
The government of the Philippines implemented major educational reforms in 2017 and has been focusing on developing human resources for the nation's future. Nevertheless, some concerns remain. These include poverty, difficulty in commuting, and lack of parental understanding of the value of education, which often leads to students dropping out of school.
As one way to address global social problems through its business, NTT Communications entered into a partnership with the NPO e-Education in June 2018 and launched a project to resolve educational issues in the Philippines.
To date, we have conducted feasibility studies on ICT solutions to the issues identified through interviews with the local department of education. These solutions include online distance learning and supplementary classes that create learning opportunities for students along with the digitalization of standard teaching materials to reduce the burden on teachers.
We are advancing toward the full-scale launch of these solutions and will continue to help improve the educational environment in the Philippines through ICT based on a deep understanding of local circumstances and needs.

Participation in Table for Two
In March 2010, NTT Communications introduced Table for Two at its cafeterias.
Under the Table for Two system, a ¥20 donation is made for each applicable boxed lunch or meal purchased by an employee to buy school lunches for children in developing countries. This amount is enough for one school meal in a developing country, and the initiative associates one meal in an advanced country with the donation of a meal in a developing country.
As an early supporter of the initiative, we have participated in Table for Two for eight years, during which a total of ¥1,318,420 in donations have been made (as of October 2020).
We will continue to provide meals through this organization to school children in developing countries.
* This initiative is implemented in cooperation with Table for Two International, a specified nonprofit corporation.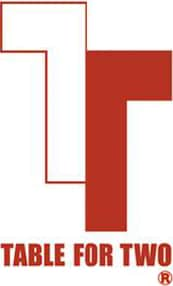 Eco-cap activities
At the NTT Communications Group, we have participated in eco-cap activities since 2007 with the aim of providing vaccinations to children around the world as an activity anyone can do.
This activity entails the collection and separation of PET bottle caps as a recyclable resource, which are converted into cash for vaccinations for children in developing countries. It also helps protect the environment by reducing CO2 emissions that would be emitted if the caps were incinerated.
In developing countries, 4,000 children die every day because they could not be inoculated with vaccines. Around 860 bottle caps are worth ¥20, enough to administer the polio vaccine to one child in a developing country, which could save their life. The collected PET bottle caps are recycled and reused in other products, such as industrial materials, civil engineering materials, distribution materials, ball pens and collection boxes.
As a Groupwide effort, we engage in this initiative to contribute to the world through personal action.
Sales Events for Fair Trade Products
In an effort to resolve poverty and worldwide environmental issues, NTT Com Marketing Corporation organizes sales events for fair trade products in collaboration with the Wakachiai Project , an international NGO.
These events have been held every year since fiscal 2015 and are now widely recognized by employees, who even place requests for particular products.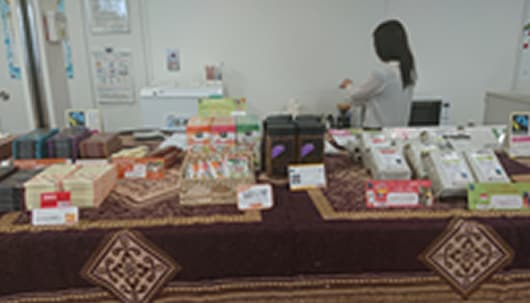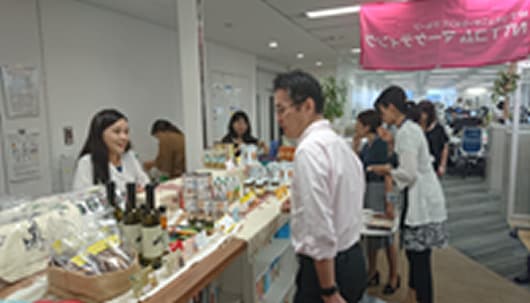 Reselling Pre-owned Books
NTT Com Marketing Corporation collects and resells used books and DVDs from its employees and from staff at its corporate partners. The proceeds are donated to create educational opportunities for children in developing countries in Asia and Africa.
Since the start of the project in 2015, the company has raised around \22,000 in donations to support education of girls through Room to Read, an international NGO.