Special Feature


Continuous Strengthening of Corporate Governance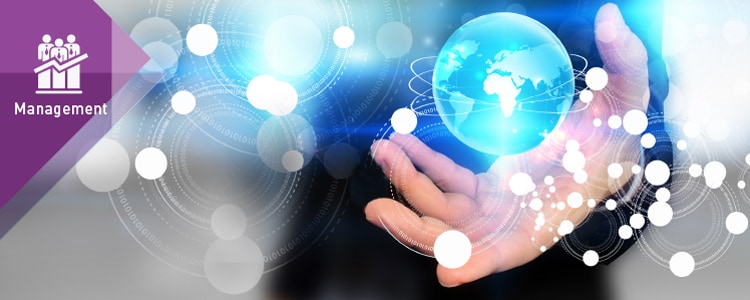 Always Trusted for Our Sense of Responsibility
A society built on coexistence and mutual trust between stakeholders and companies
◆ A society where corporate actions are closely aligned with laws, regulations,
  and ethics
◆ A society that benefits from corporate activities and daily dialog with
  stakeholders







Ensure information security
As we continue to provide global ICT services that have become embedded in social infrastructure, we must ensure that our management foundation covers all the required elements, which are diverse. They include an efficient and nimble business organization, an open corporate culture, and a risk management system capable of flexibly responding to emergencies such as accidents and natural disasters. At the NTT Communications Group, we take a thorough, Groupwide approach to ensuring efficient governance and solid compliance in order to continue contributing to the development of a sustainable society. In recent years in particular, we have been working diligently to prevent and thwart cybercrime, which has become a serious social problem.
Priority Activities
 ◆Compliance
 ◆Risk management
 ◆Respect for human rights
 ◆Information security
CASE
We strengthen CSIRT operations to reduce the security risks of Companywide IT systems.
Advances in an ICT-based society have raised the threat against cyber security for both individuals and corporations. We are therefore bolstering our countermeasures toward realizing a safe and sustainable social infrastructure.
Building a CSIRT Operation System for a Quick Response to Incidents
Ensuring information security is the core of our initiatives as an ICT company, and we have repeatedly sought to bolster our countermeasures for the Companywide IT system to address threats against cyber security that continue to grow in sophistication and diversity. The relationship between cyberattacks and security measures is often a vicious cycle, which means that eliminating the threat completely is impossible, no matter how many measures are implemented. We launched an internal Computer Security Incident Response Team (CSIRT) in July 2017 with an emphasis on minimizing the impact and limiting damages in the event of an incident.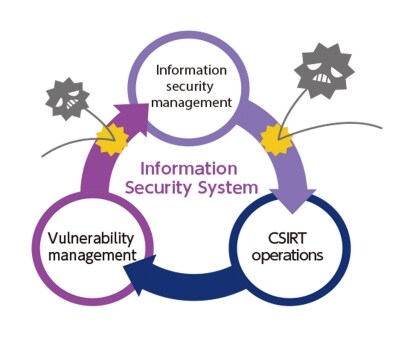 Building a Robust Social Infrastructure by Creating a Self-Detection Mechanism against Cyberattacks
It is often the case that people only realize they are under cyberattack after being warned by someone else, and thus fall one step behind in their response. We therefore believe it is important to create a corporate self-detection mechanism against cyberattacks. For example, an event in the security equipment will trigger a review of server logs and network equipment,visualizing and analyzing them from a security perspective,which in turn leads to early detection and response to a threat. The pressing issue in the years ahead will be to organize incident response operations into standardized management operations and establish a management system with the optimal number of staff. Also, we will actively develop security experts by utilizing CSIRT operations as a field in which we practice and experience operations for security management.
NTT Communications' Actions toward the SDGs
The NTT Communications Group contributes to achieving the SDGs by making extensive use of ICT to provide innovative services while continuously taking on challenges with a firm eye on what lies ahead.
Contributing to the SDGs by Strengthening Information Security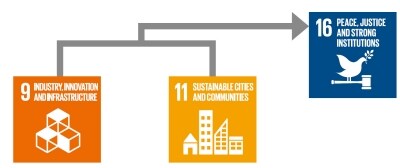 We will contribute tobuilding networks that are safe and secure for veryone by realizing a total security service that defends the overall IT environment against various threats in the ICT-based society that continuously grows in sophistication and diversity.

As a company that provides global ICT services,enhancing our own information security to handle customer information appropriately and safely will lead to preventing and responding to cybercrime,which in turn will contribute to the sustainable growth of society.

Providing robust security technology to ensure safe and secure access to networks from around the world lead to eliminating the digital divide in the international community.