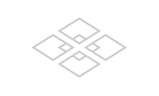 Communication Engine
"COTOHA®
Virtual Assistant"

Japanese Semantic Analysis and Context Understanding
Utilizing the result of over 40 years NTT R&D Research including the world largest Japanese dictionaries, semantic analysis algorithms, etc.
Integration with External Systems
Integration with various external systems such as recommendation engine, RPA, existing in-house systems and many others through APIs enables the function enhancements.

Easy settings and tuning
In addition to the conventional flow setting, COTOHA® adopts a method that does not require complicated flow setting.
Escalation function
Customers will be escalated to the human operator when they are in trouble.

Security Enhancement with Closed-Network Connectivity
You can connect to COTOHA® Virtual Assistant via closed-network securely.