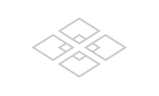 AI Translation Platform Service
COTOHA® Translator

Translation accuracy more than a level of 960 TOEIC score with high security
High translation accuracy through the use of neural machine translation technology with dictionary registration for specialist terminology. 25 languages can be translated including Japanese <-> English and Japanese <-> Chinese. All translated files and customer-registered dictionaries are encrypted. Improved accuracy for translation of contracts.
"File Translation" provides translations of reports and meeting documents as it is
Simple drag-and-drop user interface makes it simple for everyone.
Massive translation speed contributes to work-style transformation
Translation speed is hundreds of times faster than a human – no more time consuming works for translation.