Accelerate your business with translation with outstanding speed and accuracy comparable to professionals with TOEIC scores of over 960!
AI translation service "COTOHA® Translator" with AI engine that utilizes the latest "Neural Machine Translation (NMT) Technology" realizes over TOEIC 960 leveled high accuracy translations. Business documents such as Word, PowerPoint, Excel, and PDF can be translated in the same layout instantly, helping to accelerate your business.
COTOHA® Translator is chosen by many customers in a variety of the industries.

Case Studies
Ideal for business use with translation accuracy comparable to professionals with TOEIC scores of over 960!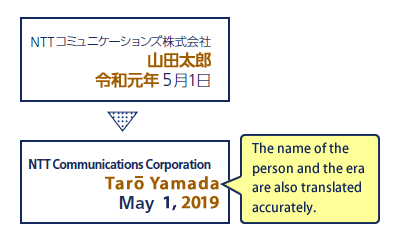 AI Translation Engine utilizing Next-Generation Technology "Neural Machine Translation (NMT)"
Utilizing NTT Group's Japanese language analysis technology, fluently translates units, years/era name, people's names, and expressions unique to the Japanese.
Translates your technical terms correctly by registering them in dictionaries.
Supports Japanese ⇔ English and Japanese ⇔ Chinese (Simplified, Traditional) and English ⇔ Chinese (Simplified, Traditional)
Supports other major language pairs. (Optional)*
Specialized engine with prior knowledge of contracts, legal documents and financial statements.(Optional)
Japanese to/from Korean, Thai, Vietnamese, German, Spanish, French, Portuguese, Indonesian, Russian, Italian
English to/from Korean, Thai, Vietnamese, German, Spanish, French, Portuguese, Indonesian, Russian and Italian
Full-file translation of conference materials and reports without layout changes!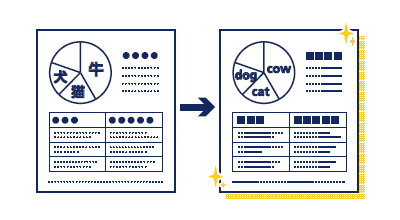 Translates Word, PowerPoint, Excel and PDF files by just Drag-and-drop.
Translates texts in diagrams and charts, as well as presentation notes.
Keeps the original layout and character decorations such as underline, emphasis and colors.
You can specify the style of Japanese translation from plain style and polite style.
No need to install any special software.
Simple and user-friendly interface requires no special knowledge.
Accelerate your business with outstanding translation speed!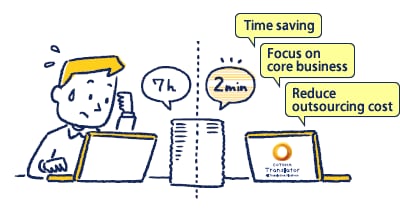 Time reduction by 90 to 99% compared with human translation.
Need only minor corrections against translation results
Reverse translation (Original ⇒ Translated ⇒ Original) is available for checking the accuracy with the original intent.
Work style reformation and cost reduction by overwhelming time saving.
Secure translation of confidential documents!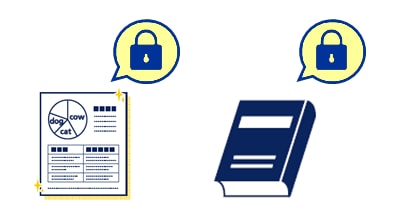 All information is encrypted such as translation results and customer registration dictionaries.
Available only from a terminal with a global IP address designated at the time of subscription*.
2 step verification for login is available with major authentication applications.
With IPS/IDS and virus checking
From the information security point of view, the text log extracted by the translation process is not stored on the server, and the translation result file is automatically deleted after a certain period of time.
VPN connectivity without the Internet (Optional)
For customers who do not have a global IP address or who often use the service outside the company, such as telecommuting or business trips, we also offer a menu that does not require a global IP address.
Case Studies
Speed up information sharing with AI translation of meeting materials (Manufacturing Company A)
Before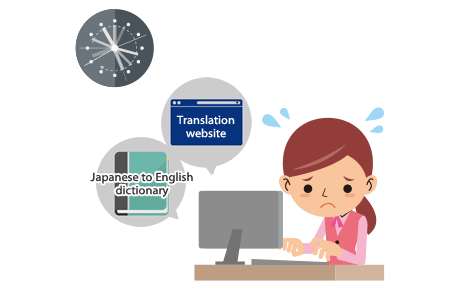 The employees who are good at translation spend hours for translation putting aside their main job...
It's hard to meet requirement of translation quality for non-Japanese speakers...
Translation burden could take a toll on staffs and interferes with main job...
After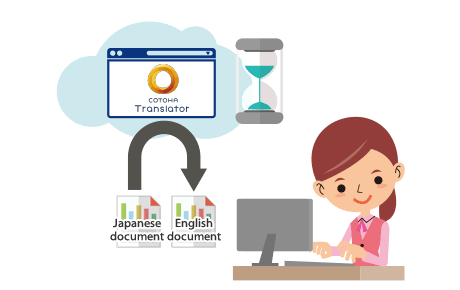 It takes only a few minutes to translate materials, and it is easy to check and edit!
The translation quality is good and easily understandable by foreign language speakers!
Reduced translation workload dramatically, and it enables employees focus on main job and reduce the overtime work!
Improve the business efficiency and reduce the costs for overseas information gathering (Financial Services Company B)
Before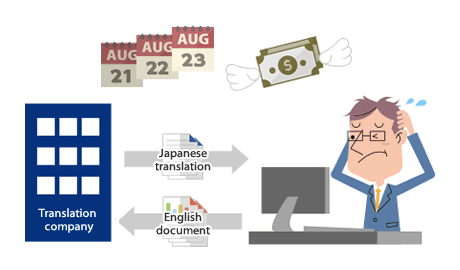 It is difficult to understand and analyze all the huge amount of information in foreign language...
Takes much cost for outsourcing to a translation agency...
Takes long time for translation, and I can't spare enough time for analysis...
After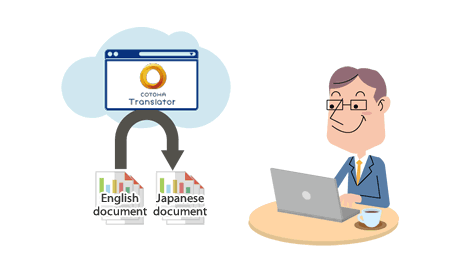 Fast and accurate translation enough to understand the content!
Reduce outsourcing cost to external translation companies!
Makes more time to focus on analysis and creating better report!
Reduce the time and costs for reporting and application to public organizations (Pharmaceutical Company C)
Before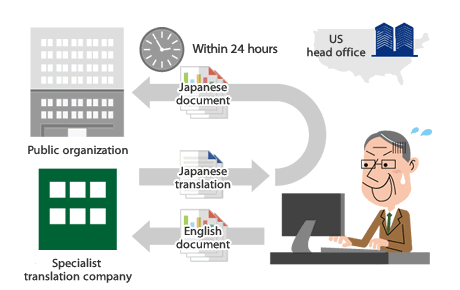 It's difficult to report to public organization within the lime limit of 24 hours every time...
It's expensive to outsource to pharmaceutical specialist translation agency...
From the information security point of view, I'd avoid using the Internet translation services...
After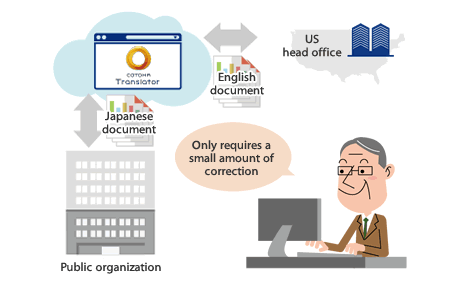 Just check and revise the translation results, and you can report in shorter time!
Accurate translation of technical term by dictionary registration reduces outsourcing costs!
It's a highly secured service, so don't worry about the security!