NTT Com's Important factor identification algorithm Accepted for AISTATS 2022
New AI technology for screening essential factors with high accuracy
TOKYO, JAPAN, March 28, 2022—NTT Communications Corporation (NTT Com), the ICT solutions and international communications business within the NTT Group, announced today that its new algorithm, which is based on the Effective Nonlinear Feature Selection Method for screening important factors with high accuracy in machine-learning data analysis at manufacturing sites, has been accepted for presentation at Artificial Intelligence and Statistics 2022 (AISTATS 2022), one of the world's premier international conferences on artificial intelligence, machine learning and statistics. The algorithm will be presented under the Machine Learning category of AISTATS 2022, which will be held online March 28-30.
NTT Com plans to implement its new algorithm as a feature-selection function of Node AI, a non-coding AI model development tool, and proceed with verification with clients in the 2022 fiscal year that begins next month. Applicability will be verified for manufacturing and other industries and for analyzing the effects of greenhouse gas emissions to help realize a carbon-neutral world.
In recent years, in response to labor shortages in Japan and related efforts to increase productivity, AI has begun to be viewed as a solution for transferring skilled workers' know-how in areas including quality control and production-cost management. Various factors have made it difficult, however, to introduce AI at manufacturing sites safely, including (see also Attachment 1):
Breadth and complexity of the factors
Complexity and uncertainty of specific factor relationships
Computational intensity and inaccuracy of machine-learning models, making it difficult to derive reliable inference results
To address this situation, NTT Com developed its new algorithm as an extension of HSIC Lasso, a nonlinear feature-selection method. NTT Com's new algorithm has been shown to automatically adjust hyperparameters (AI settings) under specific conditions to identify only the most important factors and screen these factors with high accuracy, but without over/under screening. The system is easy to implement and does not degrade computation speed despite its high precision. Compared to other screening algorithms, it has demonstrated high prediction performance in several indices (Attachment 2).
Results achieved with the new algorithm suggest that out of a vast number of unknown factors, a small number of essential factors can be determined stably and accurately to meet practical manufacturing needs. Moreover, NTT Com's new algorithm may possibly lead to simpler and more reliable AI construction. In recognition of such practicality and versatility, the algorithm has been accepted for presentation at AISTATS 2022.
AISTATS, since its founding in 1985, has been an interdisciplinary forum for researchers engaged in artificial intelligence, machine learning, statistics and related fields. Its annual conference, where such researchers share ideas, has become one of the world's premier international conferences in this field.
NTT DOCOMO, NTT Com and NTT COMWARE have integrated their enterprise businesses under the new DOCOMO group and its "docomo business" brand. The group, guided by its Mobile Cloud First strategy, strives to deliver innovative solutions for society and industry through collaboration with enterprise clients and partners under the slogan "Changing worlds with you."
NTT Com collaborates with clients and partners to co-create value, both for today and for post-COVID society, based on its Re-connect X™ business vision of reconnecting everything ("X") in society and industry with mobile and fixed-line convergence services and solutions for a more sustainable world.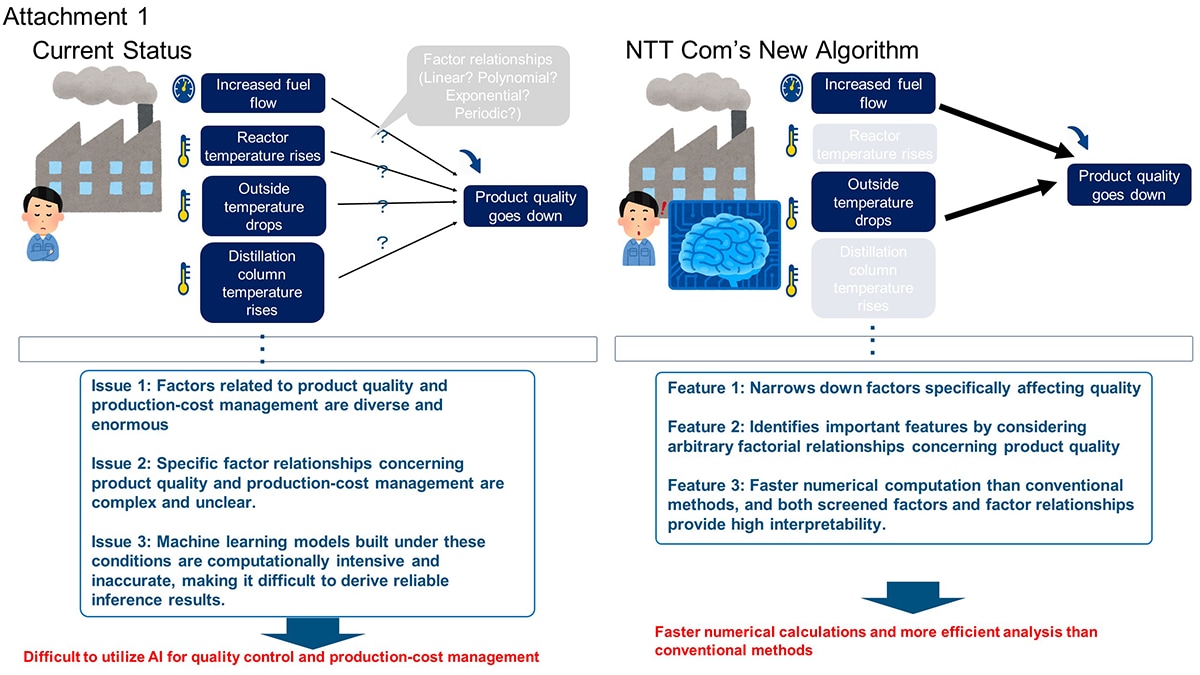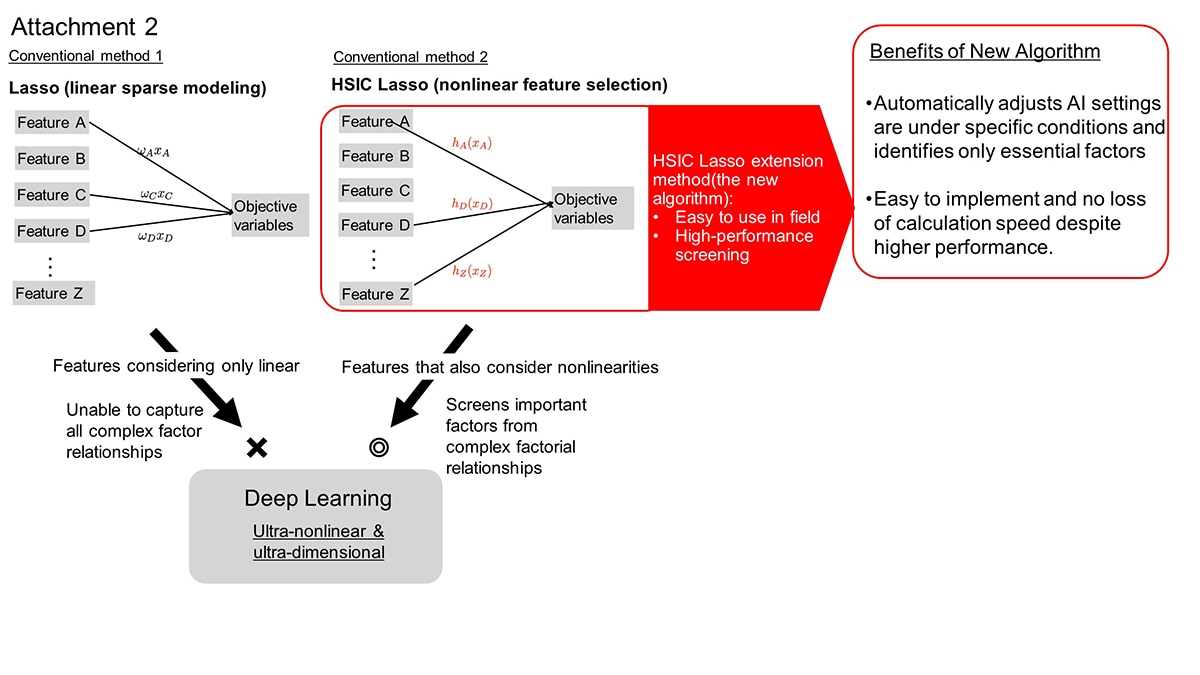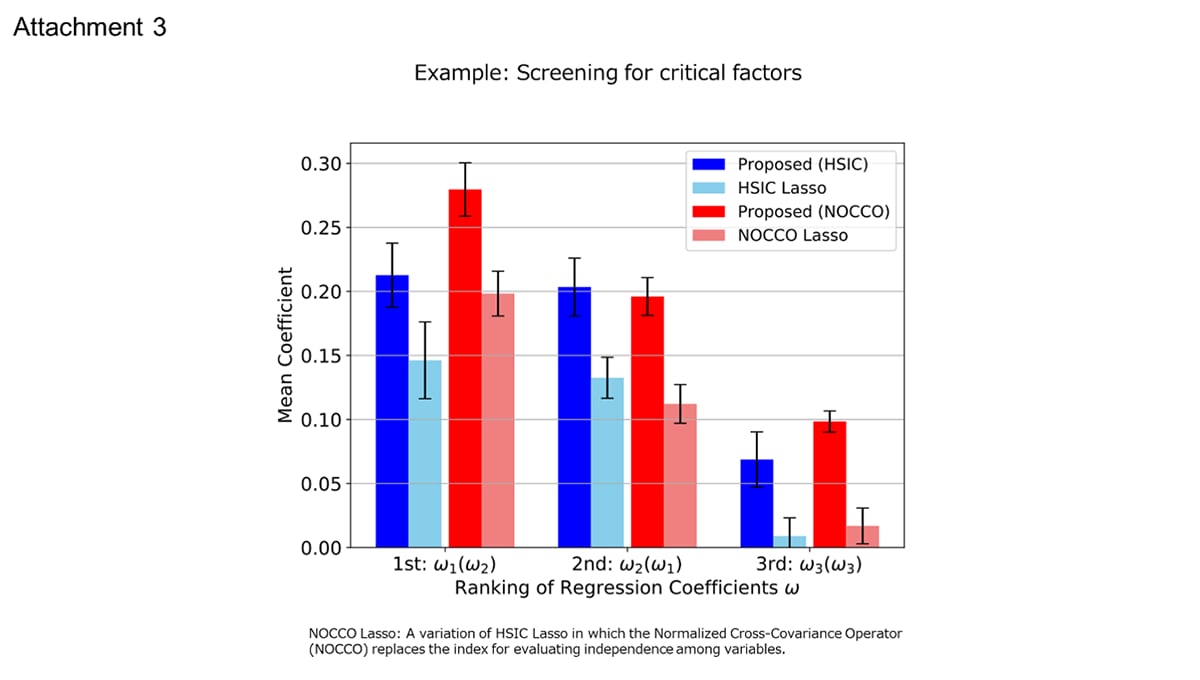 About NTT Communications
NTT Communications solves global technology challenges by helping enterprises utilize managed IT-infrastructure solutions to overcome complexity and risk in their ICT environments. These solutions are backed by our worldwide infrastructure, including industry-leading, global tier-1 public and private networks reaching over 190 countries/regions, and more than 500,000m2 of the world's most advanced data center facilities. Now as the core provider of the DOCOMO group's enterprise-business services and solutions, we create value through global-scale support for structural changes in industry and society, new workstyles, and digital transformation in communities. Together with NTT Ltd., NTT Data, and NTT DOCOMO, we are the NTT Group.
www.ntt.com | Twitter@NTT Com | Facebook@NTT Com
For more information
Technology Department
Innovation Center