NTT Communications Named Leader in Managed Hosting by ISG
NEW YORK – June 13, 2018 – NTT Communications Corporation (NTT Com), the information and communications technology (ICT) solutions business within the NTT Group (TYO: 9432), today announced it has been named a U.S. market leader in Managed Hosting by Information Services Group (ISG), a leading global technology research and advisory firm.
NTT Com was cited the ISG Provider LensTM Infrastructure & Data Center/Private Cloud Quadrant Report, published last week. NTT Com was one of only five service providers, together with its sister company NTT DATA, named a leader in the report's Managed Hosting-U.S. quadrant.
The ISG Provider Lens Quadrant report cited NTT Com for a number of key strengths, including its large client base, broad portfolio of services and data center power redundancy capabilities. "NTT Communications has a large client base for traditional dedicated managed hosting services and for those with cloud-like features. The latter is supported by VMware, Hyper-V, KVM, OpenStack, Microsoft Azure Stack and Bare metal platforms," the report said. The report also noted that NTT Com acquired Secure-24 to extend its footprint in the U.S. market for managed services, complementing the services it was already providing through its NTT Communications Managed Services division.
"NTT Communications offers managed hosting services that cover a broad range of operating systems and databases, including support for open source technologies. It has an aggressive M&A plan in place to augment its global network of more 140 data centers," wrote Jan Erik Aase, director and principal analyst for ISG Research.
The ISG Provider Lens Quadrant report evaluated 40 service providers that offer infrastructure sourcing services, including 26 that offer managed and transformation services globally. ISG also evaluates in separate quadrants providers that serve the U.S. market with managed and transformation services, managed hosting services and colocation services.
NTT Com's inclusion in the latest ISG Provider Lens Quadrant report is based upon information submitted to ISG. Vendors are evaluated and positioned according to a transparent ISG methodology.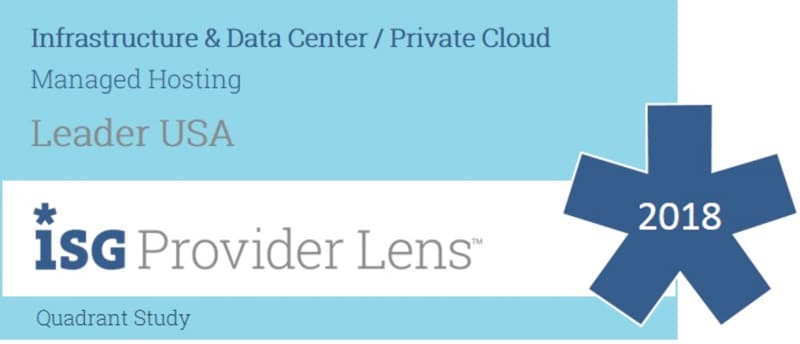 To showcase its hosting, network and managed services capabilities to the advisor community, NTT Com will be participating in the following ISG events:
Future Networks Summit, Chicago, IL – July 9-10
Sourcing Industry Conference, Austin, TX – October 15-17
About ISG
ISG (Information Services Group) (Nasdaq: III) is a leading global technology research and advisory firm. A trusted business partner to more than 700 clients, including 75 of the top 100 enterprises in the world, ISG is committed to helping corporations, public sector organizations, and service and technology providers achieve operational excellence and faster growth. The firm specializes in digital transformation services, including automation, cloud and data analytics; sourcing advisory; managed governance and risk services; network carrier services; technology strategy and operations design; change management; market intelligence and technology research and analysis. Founded in 2006, and based in Stamford, Conn., ISG employs more than 1,300 professionals operating in more than 20 countries—a global team known for its innovative thinking, market influence, deep industry and technology expertise, and world-class research and analytical capabilities based on the industry's most comprehensive marketplace data. For more information, visit www.isg-one.com.
About NTT Communications
NTT Communications solves the world's technology challenges by helping enterprises overcome complexity and risk in their ICT environments with managed IT infrastructure solutions. These solutions are backed by our worldwide infrastructure, including industry leading, global tier-1 public and private networks reaching over 190 countries/regions, and more than 400,000m2 of the world's most advanced data center facilities. Our global professional services teams provide consultation and architecture for the resiliency and security required for your business success, and our scale and global capabilities are unsurpassed. Combined with NTT Data, NTT Security, NTT DOCOMO and Dimension Data, we are NTT Group.
www.ntt.com | Twitter@NTT Com | Facebook@NTT Com | LinkedIn@NTT Com
For U.S. product and service information, please visit www.us.ntt.com.
NTT Communications Contact:
Christopher Davis
Senior Director Marketing Americas
NTT Communications
+1-512-774-6218
c.davis@ntta.com

---
Media Contact: