Launch of enterprise solution showroom 'Customer Experience Center' in Thailand
~ To support DX and bring innovation for customers ~
TOKYO, JAPAN, October 25, 2022— NTT Communications Corporation (NTT Com) launches a permanent showroom, 'Customer Experience Center (CEC)' in Bangkok, Thailand on October 27, 2022 where customers can experience some of 5G and IoT solutions available in Japan. CEC showcases eight solutions which can be implemented also in Thailand. By offering a place where customers can experience 5G and IoT solutions, NTT Com supports customers in clearing up their concerns and doubts before implementation and contently selecting solutions necessary for DX.
<Display of various advanced solutions to support customers' businesses>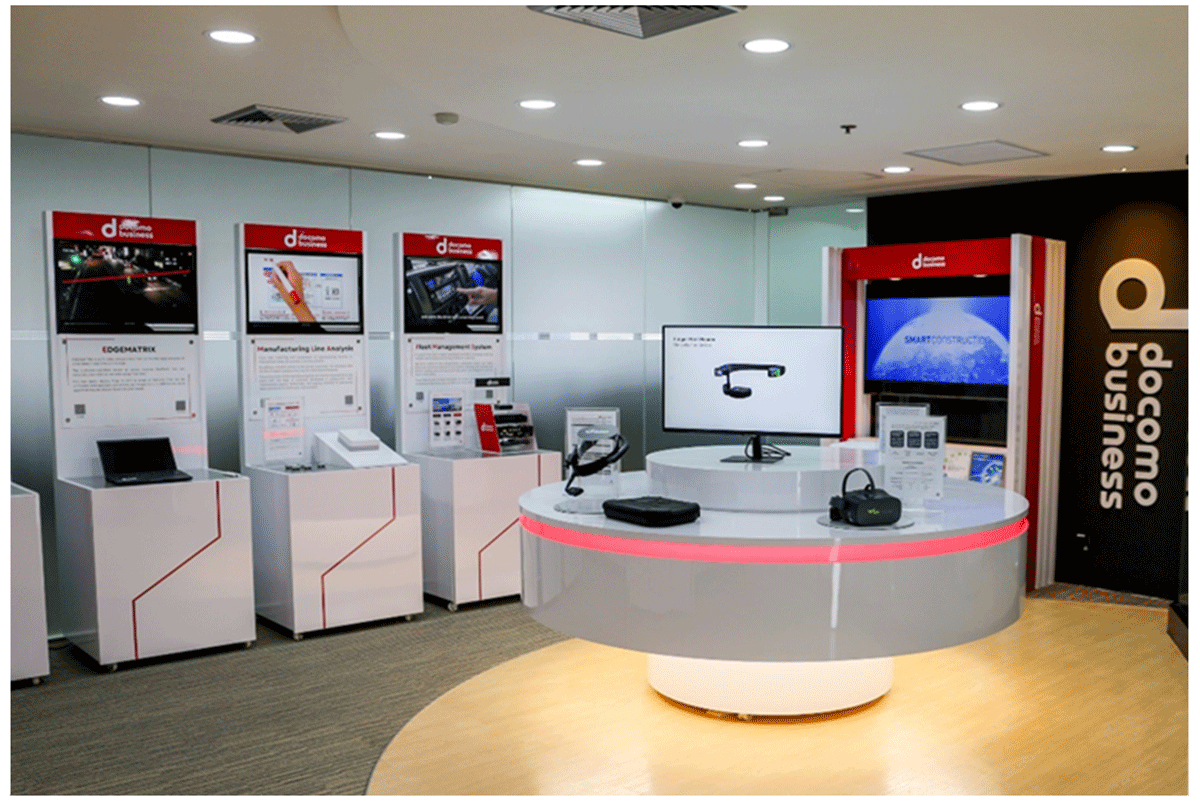 1.CEC Features
(1) All of the displayed solutions available in Thailand
The solutions on display at CEC can be implemented through Mobile Innovation Co. Ltd.※1 Not just local support, NTT Com will support implementation from Japan.
(2) Proposal of optimal solutions for each industry and business
By hearing customer's voice and considering what should be delivered and what should be changed in order to drive DX, NTT Com will select and propose solutions suitable to address issues.
(3) Trilingual support in Japanese, Thai and English
CEC offers support in three languages of Japanese, Thai and English.
2.Solutions on exhibit
Name
Description
EDGEMATRIX®
Video analysis solution leveraging edge AI that can process a huge amount of video data in real time. Processing time can be shortened by selection of an appropriate AI app and optimal processing through cloud and edge.
AVATOUR
Solution for sharing 360-degree space in real time. A host can deliver a live video using a 360-degree camera and smartphone app through the 5G network, while guests can enjoy a 360-degree free viewpoint video with a variety of devices.
RealWear
Hands-free smart glass supporting 100% voice control. Remote work support improves business efficiency and productivity.
iXacs
Production line remote monitoring service. With sensors attached on equipment, this service visualizes and analyzes operation conditions and improve productivity.
docomo
IoT Production Line Analysis
Solution enabling visualization and analysis of operation states with sensors externally attached to existing equipment. By utilizing analysis results, it is possible to identify problems with production lines and execute measures.
Smart Construction
Solution that organically connects every kind of data of the entire construction process in a construction site and 'visualizes' each step from survey to inspection so as to achieve highly productive 'future construction site'.
GPS Fleet Management
Solution that can grasp operating and driving states of vehicles accurately in real time. (Available only in Thailand)
SMS broadcasting service
Simultaneous messaging tool optimal for employee safety confirmation and information sharing through SMS. The message delivery and reply states can be aggregated in real time.
<Examples of advanced solutions that customers can experience on the spot>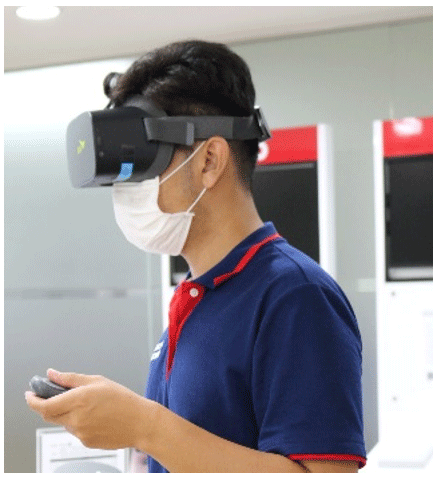 <AVATOUR>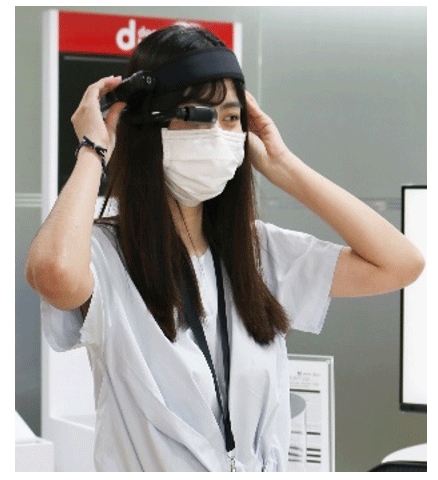 <RealWear>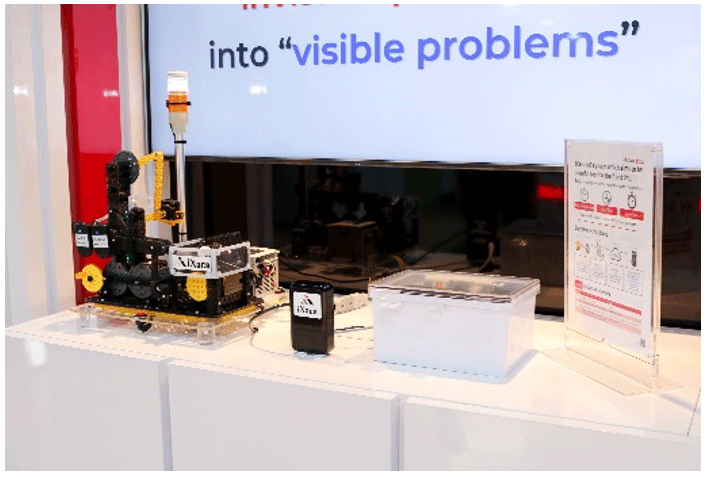 <iXacs>
3.Future
Going forward, NTT Com will assist Japanese companies in their efforts to drive DX by providing 5G and IoT solutions also in other countries in Southeast Asia.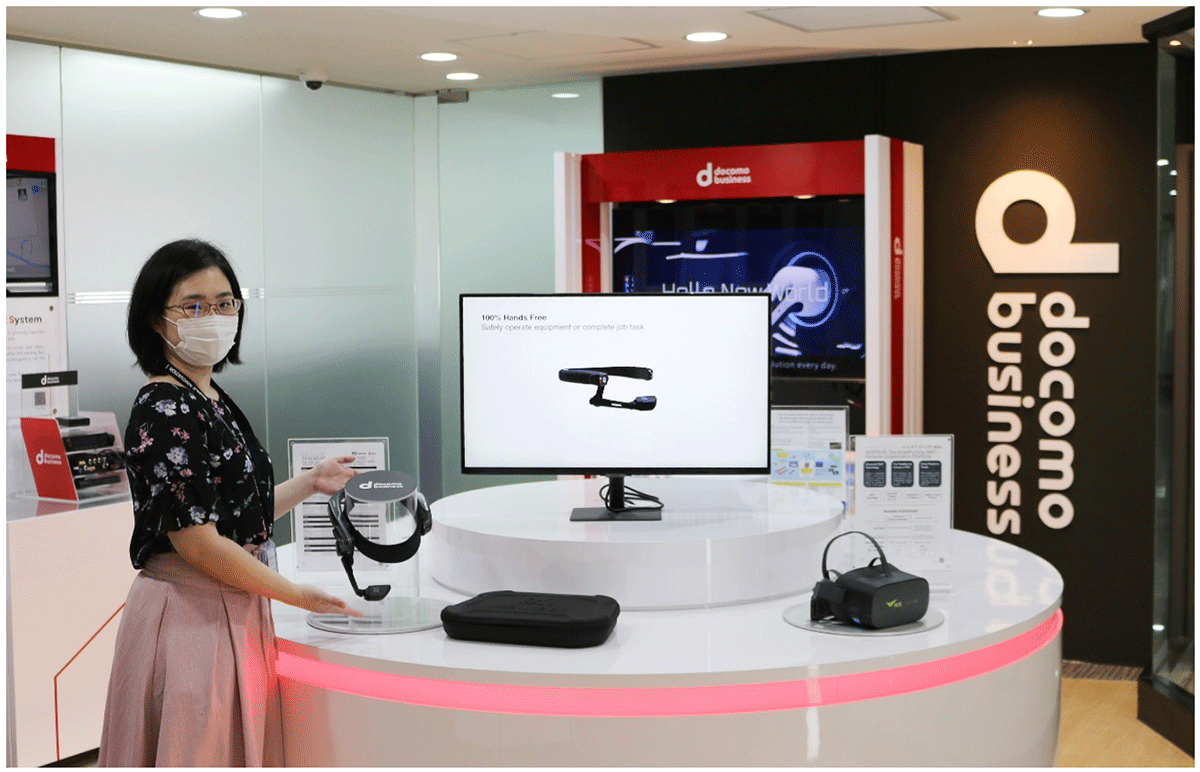 CEC Center Director: Sirinda Khurewattanakul
'We take all possible measures against infection at CEC. It will be our pleasure to welcome you!'
About Customer Experience Center
Business days
Mon.- Fri. 9:00-17:00 (ICT)
Last entry at 16:00 (ICT)
* Excluding Thai national holidays
Addiress
21st Floor, Payatai Plaza Building, Phayathai Rd.,
Kwaeng Thung-Phayathai, Khet Rajthevee Bangkok 10400
Contact details for CEC visit booking
Mail address: dbusiness@mobileinnovation.co.th
Tel: +66 2129 3800
Mon.- Fri. 9:00-17:00 (ICT)
Last entry at 16:00 (ICT)
* Trilingual in Japanese, Thai and English
※1: About Mobile Innovation Co. Ltd.
Mobile Innovation was established in 2004 as a joint venture between NTT DOCOMO Inc. and Loxley Public Company Limited, a major enterprise in Thailand with proven credentials in a wide range of business operations such as system integration business. And it has developed business focusing on GPS vehicle operation management service and SMS broadcasting service.
Please visit the official website of Mobile Innovation from here.
About NTT Communications
NTT Communications solves global technology challenges by helping enterprises utilize managed IT-infrastructure solutions to overcome complexity and risk in their IT environments. These solutions are backed by our worldwide infrastructure, including industry-leading, global tier-1 public and private networks reaching over 190 countries/regions, and more than 500,000m2 of the world's most advanced data-center facilities. As the core provider of the DOCOMO group's enterprise-business services and solutions, we create value by providing global-scale support for restructuring in industry and society, new workstyles and digital transformation in communities. Together with NTT Ltd., NTT Data and NTT DOCOMO, we are the NTT Group.
www.ntt.com | Twitter@NTT Com | Facebook@NTT Com