New Year's Message from the President & CEO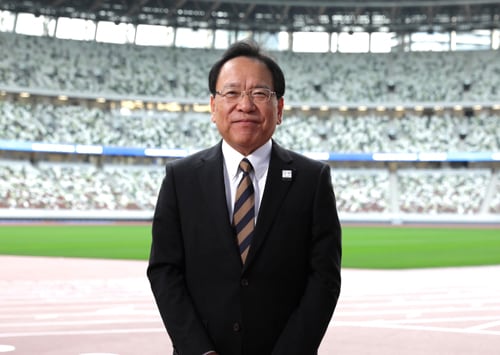 Happy New Year! I am delighted to extend my sincere greetings to NTT Com's many loyal clients and partners as well as all other stakeholders.
We celebrated the 20th anniversary of NTT Communications last year. We took a step into our future by adopting a new mission: "Creating communication methods that open up new possibilities for people and our world." Based on this mission, we consistently help our clients achieve digital transformation (DX) and work toward the realization of Smart World to solve social challenges by using our ICT resources.
The key to success in DX and Smart World is data utilization. We have launched the Smart Data Platform (SDPF) to offer one-stop access to all the functions necessary for data utilization businesses. We are grateful for receiving lots of inquiries from clients in recognition of SDPF as a highly safe and secure platform for data distribution. We seek to achieve many more DX successes by using SDPF to meet our clients' higher expectations.
The functions required for data utilization greatly vary from client to client. With SDPF, we offer a broad spectrum of services so that clients can flexibly combine the functions they need depending on the aim and scale of their business. We are confident that SDPF can meet diverse client demands.
Through collaboration with our trusted partners, SDPF also enables us to offer a wide range of applications by combining exceptional third-party services with extensive high-quality infrastructure we have built up over the years. NTT Com continues to expand business to help its clients achieve DX through one-stop delivery of services as DX Enabler™.
In addition to further boosting our services, we will transform our corporate structure in spring this year. We start to discuss a drastic reorganization to strengthen our client-focused initiatives and increase the business speed. With this reorganization, we aim to enhance our capabilities of agile development of outstanding services and proposal/deployment of optimal solutions tailored to specific client/industry.
2020 will be the first year for full-fledged launch of 5G, which is expected to be one of the hottest topics. We are gearing up to roll out advanced local 5G services in Japan, beginning with our field trial at Arcs Urayasu Park, the home ground of NTT Com's rugby team, ShiningArcs. These initiatives have also attracted a great deal of interest among clients.
Another highlight of 2020 will be Tokyo 2020 Olympic and Paralympic Games. We will make every effort to ensure big success of the Games.
While supporting top athletes worldwide, we leverage our strengths of the entire NTT Group to contribute to the business growth of our clients.
I'm very pleased to extend my New Year's greetings to all of you, and very best wishes for a happy and prosperous year in 2020!

Tetsuya Shōji
President & CEO