NTT Com launches Rhein-Ruhr 1 Data Center in Germany
TOKYO, JAPAN --- NTT Communications Corporation (NTT Com), the ICT solutions and international communications business within the NTT (TYO: 9432) Group, announced today the launch of a new data center in Bonn, Germany.
NTT Com has decided to invest on the new data center, through its subsidiary e-shelter, a NTT Com company and leading data-center operator and service provider in Europe.
The two-story Rhein-Ruhr 1 is offering 2,700 square meters (sqm) of server space, equivalent to 1,100 racks as to demand.
Germany Rhein-Ruhr 1 Data Center (Image)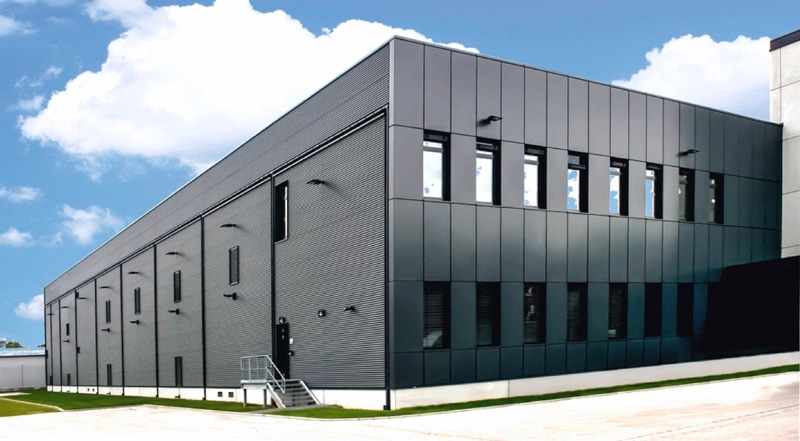 The Rhein-Ruhr 1 delivers data-center services based on more than 300 globally unified standards that NTT Com's Nexcenter™ facilities have implemented for equipment and operations. The facility has adopted the industry's top standards to ensure high availability and energy savings. The total receiving power is seven megawatts. The emergency power supply is ensured by two separate systems.
In Europe, NTT Com delivers data center services in Austria, France, Germany, Spain, Switzerland and the UK (see Appendix 1). NTT Com expands its data center business to the Rhein-Ruhr region, one of the most expected data-center markets in Germany mainly serving the customers from the public sector.
"We provide the infrastructure that Germany needs for the future", says Rupprecht Rittweger, e-shelter CEO and founder. "At first sight, you may perceive just a building fulfilling its purpose as a data center. But the conceptual design of our data centers goes much further. Data centers will be even more important in the future, they are a foundation for digital sovereignty in our country."
About NTT Communications Corporation
NTT Communications provides consultancy, architecture, security and cloud services to optimize the information and communications technology (ICT) environments of enterprises. These offerings are backed by the company's worldwide infrastructure, including the leading global tier-1 IP network, the Arcstar Universal One™ VPN network reaching 196 countries/regions, and over 140 secure data centers worldwide. NTT Communications' solutions leverage the global resources of NTT Group companies including Dimension Data, NTT DOCOMO and NTT DATA.
www.ntt.com | Twitter@NTT Com | Facebook@NTT Com | LinkedIn@NTT Com
About e-shelter
e-shelter is the market leader in Germany and one of the leading data center operators in Europe, providing highly secure environments for housing and connectivity of IT and network systems. With a presence in all key city-markets of the DACH-region, e-shelter leverages 300 MW of power capacity. As a member of the NTT Communications Group, e-shelter provides access to a global network of over 140 data centers spread across in Europe, the USA and Asia. Among e-shelter's clients are financial services companies, telecoms operators, IT service and outsourcing providers as well as cloud service providers.
In addition to e-shelter, the companies Arcadin, Dimension Data, itelligence, NTT Communications, NTT DATA and NTT Security are part of the NTT Group in Germany. In this region, the NTT Group represents around 5,300 employees and revenue of more than € 1.2 billion.
You can find further information on the global NTT Group at www.ntt-global.com.