About Us
Press Releases
2015-R130
October 7, 2015
NTT Communications Completes Acquisition of PT. Cyber CSF,


Indonesian Data Center Service Provider


Company renamed as PT. NTT Indonesia Nexcenter
TOKYO, Japan – October 7, 2015 – NTT Communication Corporation (NTT Com), the ICT solutions and international communications business within NTT (NYSE:NTT), announced today that it has wholly acquired PT. Cyber CSF (Cyber CSF), the largest data center service provider in Jakarta, Indonesia, and has renamed the company "PT. NTT Indonesia Nexcenter" on Tuesday, October 6, 2015.
The acquisition has enabled NTT Com to acquire 7,700 square meters of server rooms in a Tier III compliant data center located in the heart of Jakarta. NTT Indonesia Nexcenter leverages its own data center and NTT Com's global network, security services and cloud services to serve major local and multinational customers operating in Indonesia.
NTT Com's data centers service Nexcenter™ offers globally standardized service with "Quality", "Flexibility", and "Cost-efficiency" in over 140 locations worldwide. Going forward, NTT Com will further enhance its global seamless ICT solutions as it continues to increase its data center business across the globe.

Overview
Name: PT. NTT Indonesia Nexcenter
Headquarters: Jakarta, Indonesia
President Director: (Mr.) Akihiko IGARASHI
Employees: approx. 40
Business: Data center services in Indonesia
Main clients: Local and multinational companies, especially finance, IT and manufacturing industries.
External view of data center in Jakarta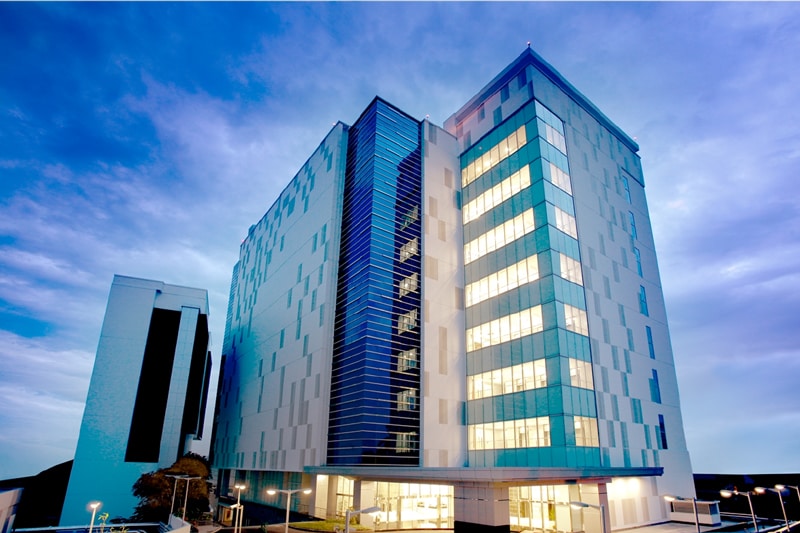 Related News
NTT Communications Wholly Acquires PT. Cyber CSF, Indonesian Data Center Service Provider (July 29, 2015)
http://www.ntt.com/aboutus_e/news/data/20150729.html
About NTT Communications Corporation
NTT Communications provides consultancy, architecture, security and cloud services to optimize the information and communications technology (ICT) environments of enterprises. These offerings are backed by the company's worldwide infrastructure, including the leading global tier-1 IP network, the Arcstar Universal One™ VPN network reaching 196 countries/regions, and 140 secure data centers worldwide. NTT Communications' solutions leverage the global resources of NTT Group companies including Dimension Data, NTT DOCOMO and NTT DATA.
www.ntt.com | Twitter@NTT Com | Facebook@NTT Com | LinkedIn@NTT Com