About Us
Press Releases
2014-R148
December 3, 2014
NTT Communications wins Best Global Operator at World Communication Awards 2014
TOKYO - NTT Communications Corporation (NTT Com), ICT solutions and international communications business within NTT Group (TOKYO: 9432; NYSE: NTT) announced today that it won the Best Global Operator at the 2014 World Communications Awards(WCA) held on Dec. 2 in London.
Now in its 16th year, the WCAs recognize the best companies who are innovative and deliver excellence for their customers. The Best Global Operator award highlights NTT Com's strong service portfolio and technological innovation, constantly evolving its public and private networks, cloud computing and managed ICT services to provide customers with a comprehensive ICT platform.Its resilient, high-bandwidth, high-quality and secure network is a key enabler for its global solutions portfolio, particularly in strategic areas of companies' business transformation. The Best Global Operator is the highest level of recognition by the WCA, acknowledging those service providers which exemplify the highest levels of customer service and commitment to technological innovation.
Tony Lavender, CEO at Plum Consulting and WCA Chair of Judges, said "NTT Com was described by the judges as the most assertive of the global telco challengers with a huge and ambitious investment program. NTT Com also presented great testimonials touching on a range of credentials and backed these up with good financial measures."
To achieve low-cost, agile, and on-demand ICT environments, NTT Com has enhanced services with virtualization technologies, such as software defined networking (SDN) and network functions virtualization (NFV), and increasingly automated operations for customers. To further grow global business, NTT Com is expanding its cloud platforms and data center footprint globally , as well as expanding platforms for application services, such as the unified communication service and virtual desktop service.
"NTT Com has taken huge steps to evolve our Global Seamless Services around the world," said Akira Arima, President and CEO of NTT Com. "We are deeply honored that the World Communication Awards judges have recognized these efforts and we will continue to deploy our expertise to help our customers achieve business innovation globally," Mr. Arima added.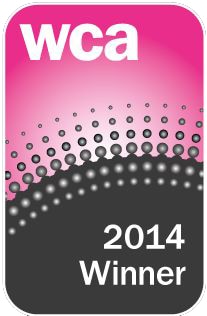 About The World Communication Awards (WCA)
The World Communication Awards (WCA) were established in 1999 to recognize excellence amongst global telecom operators. The World Communication Awards are organized by Total Telecom and their owners Terrapinn.http://www.terrapinn.com/awards/world-communication-awards/index.stm
About NTT Communications Corporation
NTT Communications provides consultancy, architecture, security and cloud services to optimize the information and communications technology (ICT) environments of enterprises. These offerings are backed by the company's worldwide infrastructure, including the leading global tier-1 IP network, the Arcstar Universal One™ VPN network reaching 196 countries/regions, and 130 secure data centers worldwide. NTT Communications' solutions leverage the global resources of NTT Group companies including Dimension Data, NTT DOCOMO and NTT DATA.
www.ntt.com | Twitter@NTT Com | Facebook@NTT Com | LinkedIn@NTT Com
NTT, NTT Communications, and the NTT Communications logo are registered trademarks or trademarks of NIPPON TELEGRAPH AND TELEPHONE CORPORATION and/or its affiliates. All other referenced product names are trademarks of their respective owners. © 2014 NTT Communications
For more information
(Ms.) Mori, (Ms.) Miyamoto, (Ms.) Kawakatsu
Public Relations
NTT Communications
Tel: +81 3 6700 4070