NTT Communications Group CSR


Top Message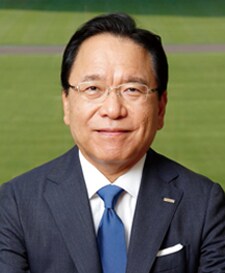 We promote CSR activities that meet the expectations of society and contribute to achieving the SDGs as a global ICT service provider.
NTT Communications was born through the reorganization of NTT in 1999 and has since taken on countless challenges in the global market as a provider of worldwide telecommunications,including long-distance communication and the Internet. We have subsequently continued to serve at the frontlines of business, dealing with rapidly increasing sophistication and diversification in the development of networks and dramatic advances in cloud computing,to emerge as a global telecommunications carrier. We are now focused on providing a broad variety of ICT solutions based on our network, cloud and security services for customers around the globe.
Technological innovation continues at a blazing speed in the world of ICT, generating an endless stream of businesses and industries leveraging new technologies such as AI and IoT.As a major player in the ICT industry supporting the digital transformation of our customers,we believe that our corporate mission is to enhance the quality of infrastructures that facilitate technological innovation, construct a robust, safe and secure ICT environment, and consistently deliver cutting-edge services that address future needs, ultimately leading to the resolution of pressing social issues.
We are guided by our corporate slogan, "Transform. Transcend," which illuminates everything we do, and we are confident that our commitment to achieving dramatic evolution has sustained our growth to date. At the same time, we also believe that maintaining employee health is a prerequisite for sound corporate management. The quality of work can only improve when employees enjoy peace and security at home based on healthy minds and bodies. We refer to this commitment as "Smart Work (health and productivity management)" and promote it through multiple measures. We will continue to transform ourselves to create new working environments and work cultures that enable all of our employees to lead healthy lives while demonstrating exemplary performance based on mutual recognition of our diversity.
NTT has declared its Group-wide support for the Sustainable Development Goals (SDGs) adopted at the United Nations Summit in September 2015. As a global ICT service provider,NTT Communications will strive to live up to the trust of all our stakeholders around the world by pursuing CSR activities that provide solutions to social issues and lead to sustainable development.