Sustainability Policy and Four Priority Areas
The NTT Communications Group aims to realize a sustainable future. As Your Value Partner, we will take initiatives to overcome social challenges and drive the emergence of new value by creating a new way of communication* that will open the door to possibilities for people and the world.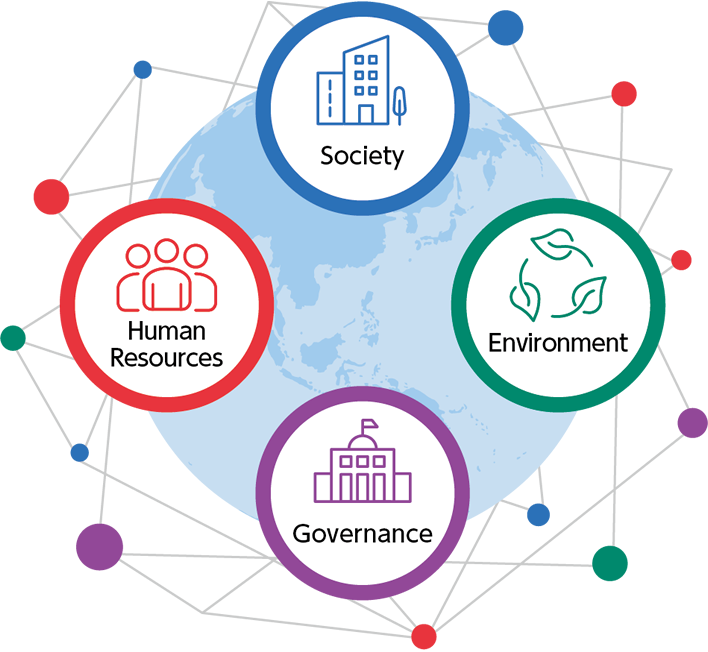 * NTT Com's efforts for creation of communication that opens up possibilities for people, the world and the future, by making the best use of all information in society and overcoming various barriers and boundaries.
Priority Areas
Taking into account the new Sustainability Policy, we revised the NTT Communications Group's business strategy, NTT Group's initiatives, our priority areas that reflect the domestic and international trends, and activities for each area.
As a member of the NTT Group
The NTT Communications Group is a member of the NTT Group and bases its corporate activities on the NTT Group CSR Charter.