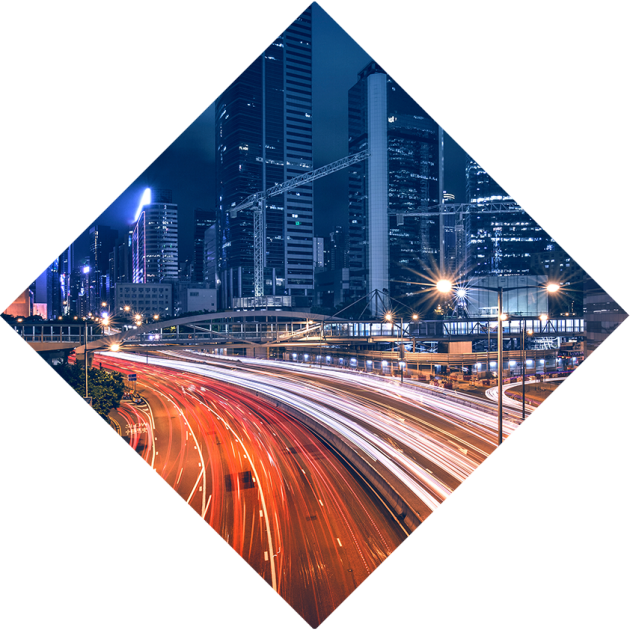 Our priority is providing information in a time of need. Smart Content Delivery Advance to support constantly reliable site operation
Odakyu Electric Railway, which was among the first in the industry to start providing online information on train service disruptions, deployed Smart Content Delivery Advance (Current Service name is "Content Delivery Network Plan1") to eliminate the problem of slow server response due to traffic congestion. This has led to a reduction of customer complaints to zero as well as a significant improvement in the efficiency of information update procedures conducted by staff.
Early introduction of train service information provision from a user-oriented viewpoint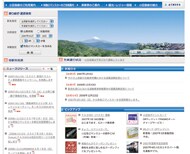 Odakyu has a railway network consisting of three lines with a total distance of 120.5 km, which respectively connect Shinjuku, Japan's largest terminal station, to Odawara, Enoshima and Tama New Town. Their trains carry 1.85 million passengers a day, including commuters and tourists. As the operator of these lines, Odakyu pursues safety, convenience and comfort through four pillars: enhanced carrying capacity, reinforced safety measures, improved services, and promotion of environmental conservation. These strategies help Odakyu to achieve the goal of delivering better transportation services.
Enhancing information provision services is yet another critical strategy for Odakyu. Its web site is highly informative, allowing customers to book "Romancecar" seats, look for fares and connecting services, view timetables, get information on tourist attractions in and around Hakone and Enoshima, and even find useful everyday information in the areas along the railway routes. One service available on this web site is "Train Service Information," which shows the current train operation status in the event of a delay due to an accident, disaster or stormy weather. This web-based service started in April 2001 ahead of many rivals in the industry. Mr. Hiroyuki Okamoto, Manger, IT/Card Department, Corporate Strategy & Planning Division, stated "Once train service is disrupted, passengers are most concerned about when the normal service will resume. It is our priority to inform passengers of the cause of disruption and estimated time for resumption as clear and fast as possible."

Mr. Hiroyuki Okamoto
Manger, IT/Card
Department,
Corporate Strategy &
Planning Division
Adoption of SCD-A to build a new, low cost and reliable infrastructure to withstand a sudden peak in traffic
However, the Train Service Information service was faced with a challenge. When a sudden peak in traffic to the server occurs, the server responsiveness degrades, leading to customer complaints about inaccessibility and slow response. The degradation sometimes affected even update procedures of train service information at the command tc_hq, which controls train operations.
A major disruption occurred on July 23, 2005, when the Tokyo Metropolitan area was hit by a tremor with an intensity of up to upper 5 on the Japanese seismic scale, which tc_hqed in the northwestern part of Chiba Prefecture. Unlike JR lines in the effected area, which suspended service for up to four hours, Odakyu trains continued to operate almost normally. However, an earthquake in the evening generated a rush of traffic to Odakyu's Train Service Information server from passengers anxious about the availability of transportation back to home, bringing the service to a complete halt.
This incident made Odakyu to realize the need to establish a system to ensure that necessary information was provided in any situation, and the company started fundamentally reviewing its content delivery infrastructure. Odakyu came to a decision to deploy "Smart Content Delivery Advance(SCD-A)," NTT Communications' content delivery service, as the best way to resolve the challenge.

Mr. Katsumi Takeno
Assistant Manager,
IT/Card Department,
Corporate Strategy &
Planning Division
With a cache server on NTT Communications' Global IP Network directly connected to major ISPs in Japan and abroad, SCD-A substitutes for a corporate Web server (origin server) to deliver web content steadily. One of the features of SCD-A is that it is designed to be implemented through simple configuration changes, without the need for the client to make any major modifications to its existing system structure.
"Although we also received a proposal for server and network infrastructure enhancement from our web hosting provider, we were uncertain about cost effectiveness because of the unpredictability of what scale of enhancement would be enough to withstand peak traffic," Mr. Katsumi Takeno, Assistant Manager, IT/Card Department, Corporate Strategy & Planning Division, says. "In this regard, SCD-A has freed us from cost concerns, because it is highly reliable and requires no additional investments in preparation for unpredictable traffic peaks and other extraordinary situations." In fact, he had once been recommended SCD-A and heard about how its clients benefited from SCD-A. Therefore, SCD-A was the first thing that came to mind when he faced the need to improve the infrastructure, Mr. Takeno admits.

Improved web accessibility for customers not just during service disruption but also for Romancecar reservations, combined with a stronger commitment to enhanced customer service
Odakyu implemented SCD-A in February 2006. Implementation was unexpectedly easy, according to Mr. Takeno. He says that, operating under the policy of releasing train service information on their web site in the event of a delay by 15 minutes or longer, they have so far experienced no degradation in server responsiveness since the deployment of SCD-A, even after disasters or fatal/injury accidents. "We periodically check figures, such as the volume of distribution from the cache server, which are available on the SCD-A portal, and have found that these figures rise when an accident occurs. However, we have received no complaints about site inaccessibility at all from our customers."
Mr. Hiroyuki Tajima, Assistant Manager, Rolling Stock Operations Department, recognizes benefits to their business operations. "Now that command tc_hq staff are free of a stressful condition in which slow server response hinders their work, they are able to spend more time enhancing and improving information provision services."
Highly popular Romancecar seats, about 40% of which are reserved on the web, are sometimes sold out as early as in the morning of the day of release for advance booking. Despite high concentration of traffic in a short timeframe, the booking page is operating smoothly, thanks to SCD-A. Odakyu is content with the deployment of SCD-A for its marketing effect, as it has enabled them to add plenty of rich content to their web pages at the time of site renewal and ensures them steady performance with no outage even during advertisement campaigns and promotional events.

Mr. Hiroyuki Tajima
Assistant Manager,
Rolling Stock
Operations
Department
Mr. Okamoto has future application scenarios for SCD-A: "We are considering stepping up efforts to reduce costs and strengthen Odakyu's brand power by unifying the Odakyu Group web sites that are created and operated separately. We expect that SCD-A could contribute to this as a common platform for group companies to ensure efficient information provision."
Benefits for the customer
Disappearance of customer complaints as a result of more reliable web site operation even in extraordinary situations
Stress-free information updates by staff for improved services
Ensured efficient and effective operations to cope with unpredictable traffic volumes at reasonable cost

Be able to operate reliable site with no outage
a reduction of customer complaints to zero
Benefits for end users
Be able to get information in a time of need
Enhanced user experience in a fast response Web environment
Large volume image content can be downloaded smoothly

Company / Service brands are improved
The number of repeated visitors is increased

Odakyu Electric Railway Co., Ltd.

Location of the Headquarters: 2-28-12 Yoyogi, Shibuya-ku, Tokyo, Japan
Established: June 1,1948
(formerly Odawara Express Railway Co.,Ltd., established May 1, 1923)
Representative: Toshimitsu Yamaki (Executive President)
Number of Employees: 3,478 (as of March 31, 2006)