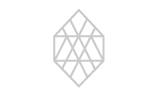 Data Center
Tokyo 6 Data Center Virtual Tour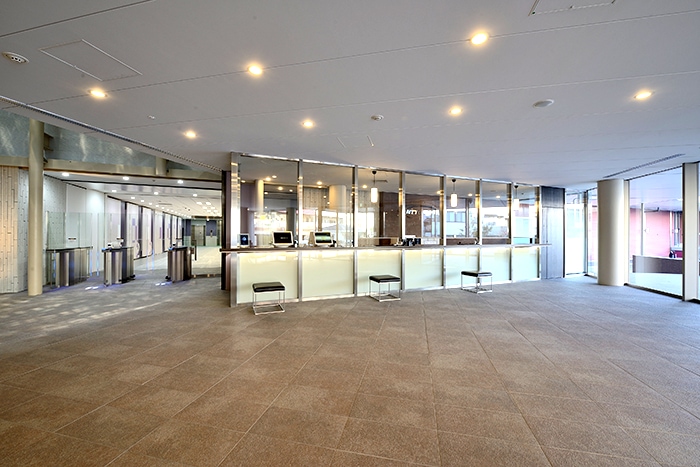 At the front desk, our data center staff will confirm customer's identity with information from web entry support system and photo ID card.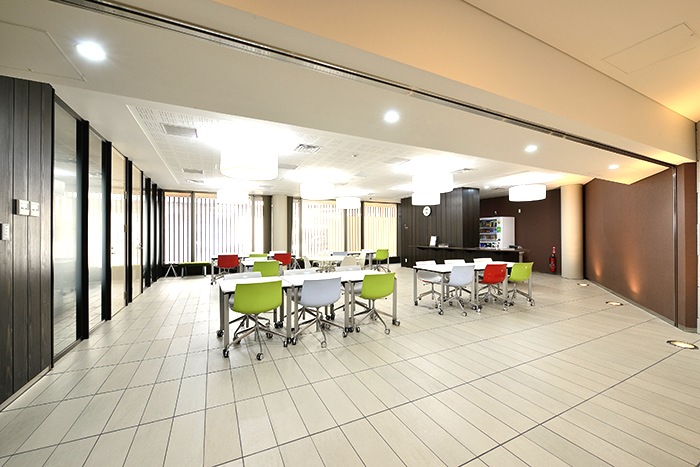 CUSTOMER LOUNGE
Ther's a customer lounge next to the entrance lobby for customers to have a break. Eating and drinking is allowed in this area.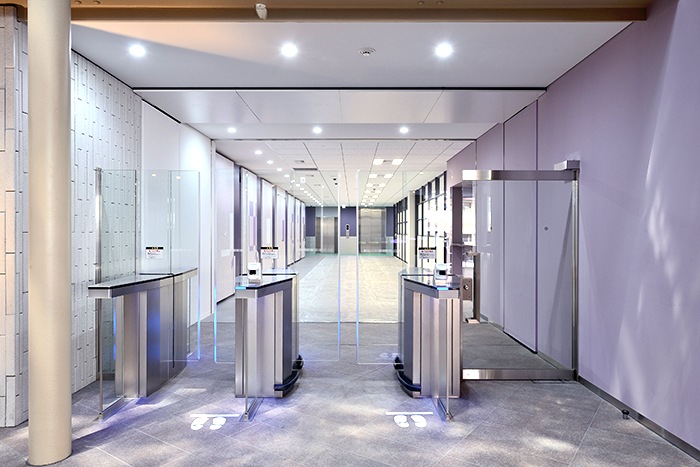 Flapper gates are installed at the entrance of the data center floor for all customers to access each server room.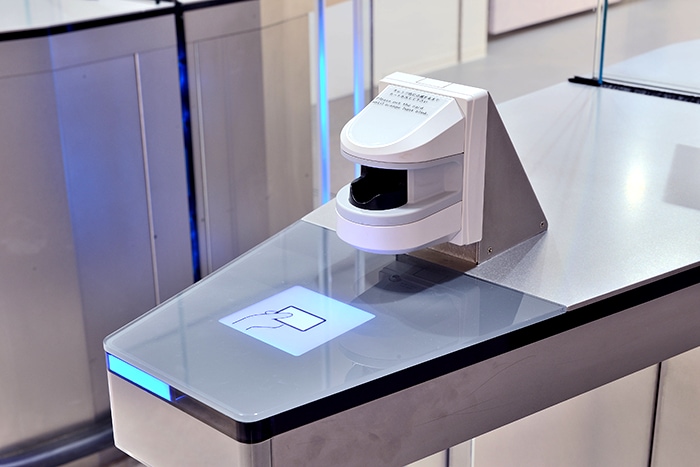 FINGER VEIN AUTHENTICATION DEVICE
In addition to IC card authentication, biometric authentication using finger vein information is required to go through the gate.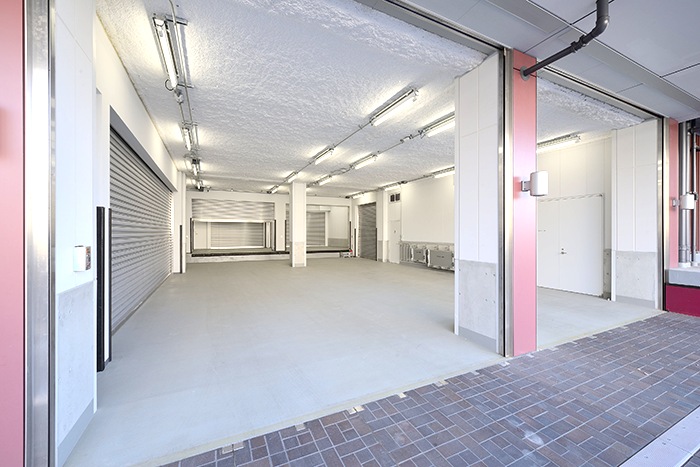 There is a secured rain-free large loading bay.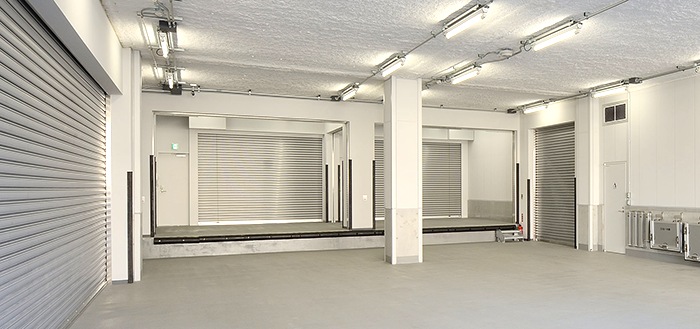 UNPACKING ROOM
Unpacking room is also secured with shutters.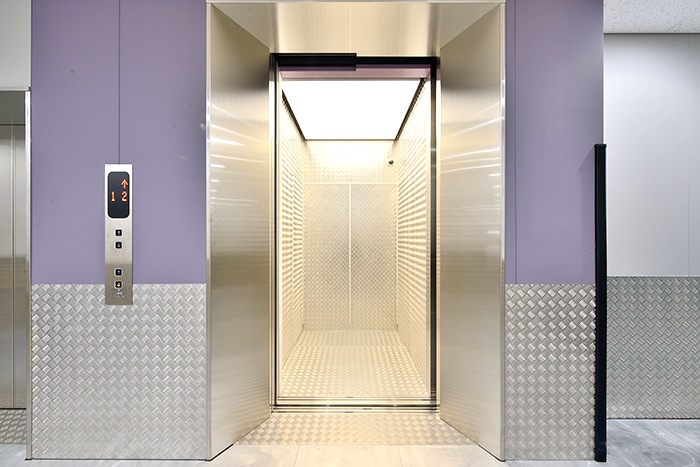 There is a large freight elevator for loading/unloading.
Loading capacity: 4,000kg
Size: W 2,600mm (inside 2,900mm) x H 2,600mm x D 3,000mm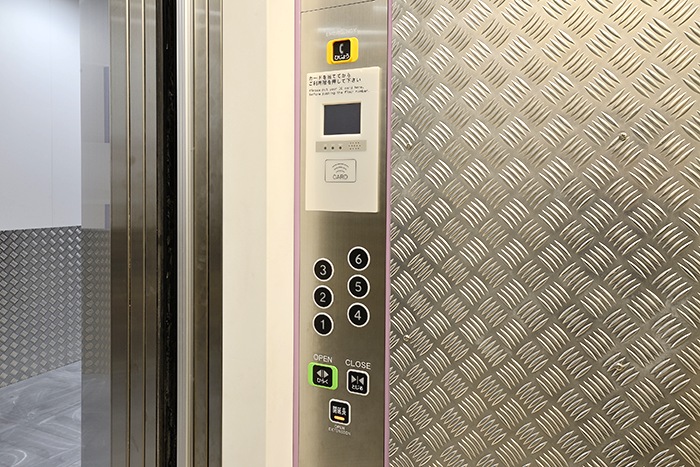 IMPLANTATION LIMIT
For higher security, the elevator has installed access control function so that customers can only access the floor they have contacted.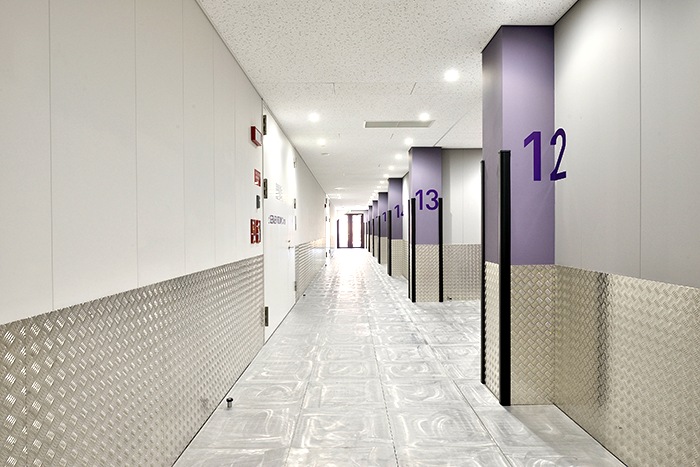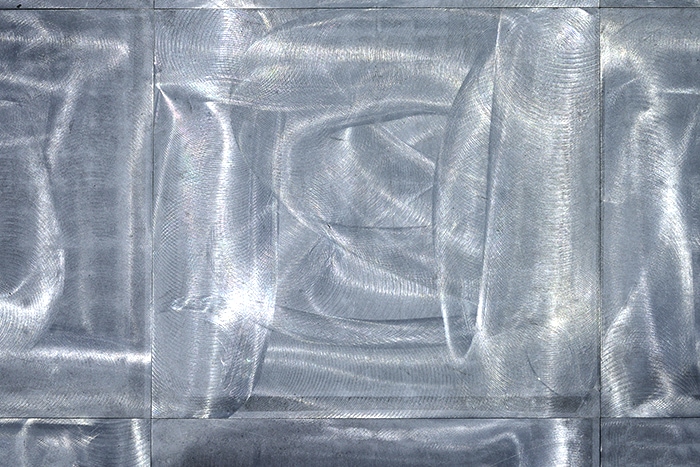 PROTECTION FREE
Customers are not required to put special protection on the wall or the passage except in the server room. This "protection free" policy allows customers to save time and money.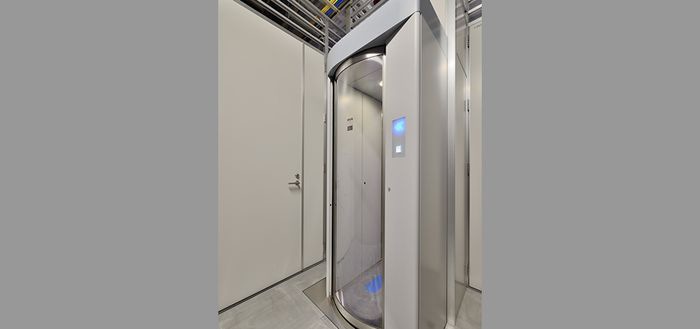 Anti-tailgating system using IC card authentication is installed at the entrance of server room. A capsule mantrap is also available as an optional service for higher security.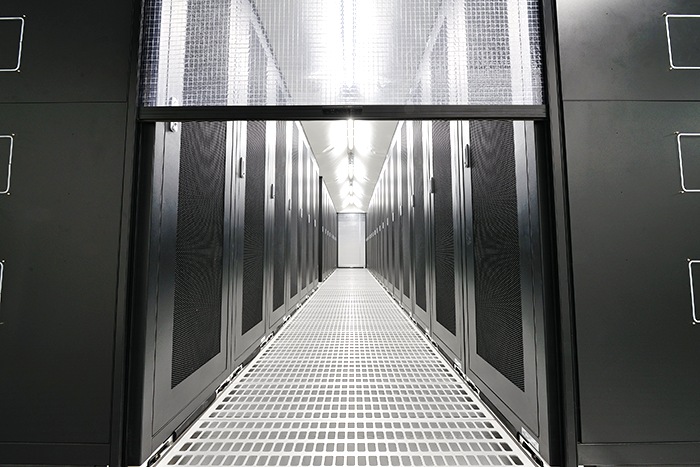 Approx. 200racks/room
Raised floor height: 800mm
Slab floor max. load: 1,500kg/m2 P
Power and Communication cables are installed under the floor.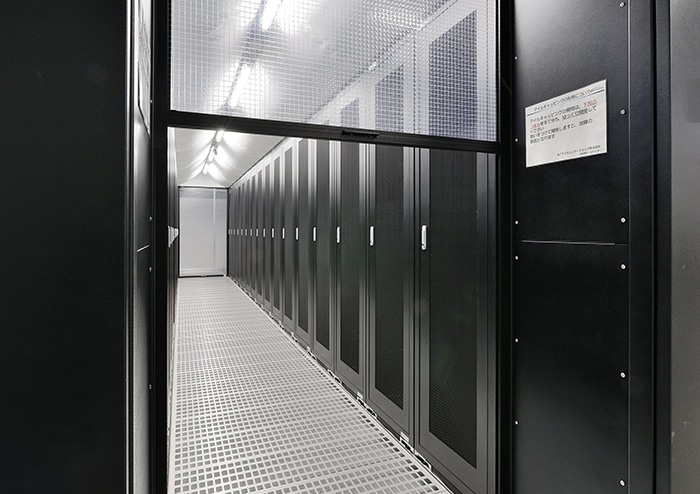 AIRFLOW MANAGEMENT
Hot aisle and Cold aisle containment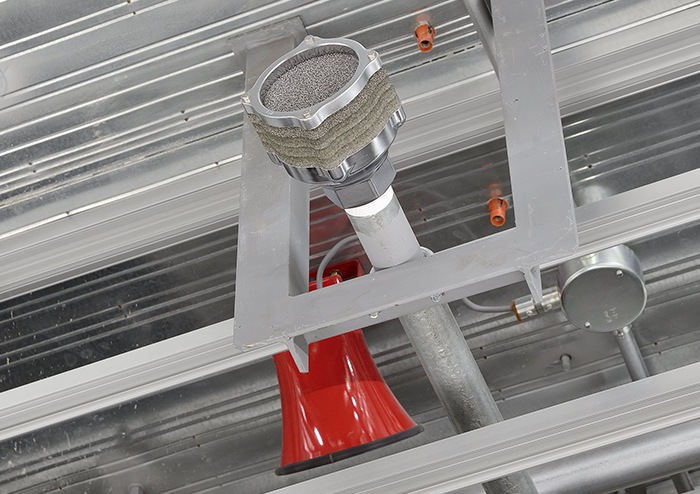 FIRE PROTECTION VESDA
Nitrogen gas fire extinguisher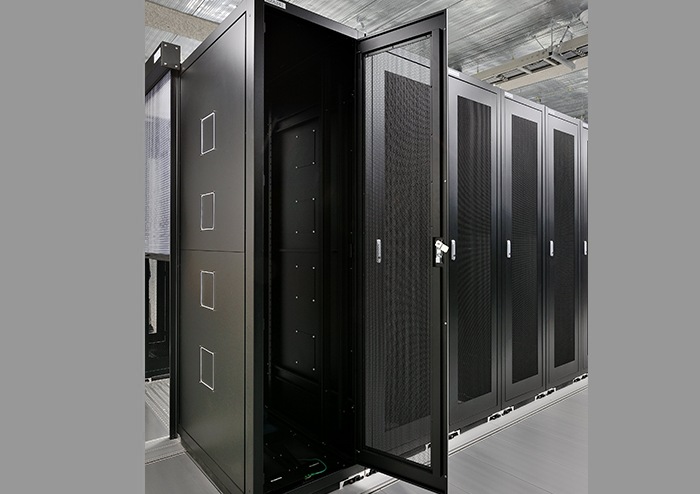 STANDARD RACK
W: 600 mm
D: 1,100 mm
H: 46U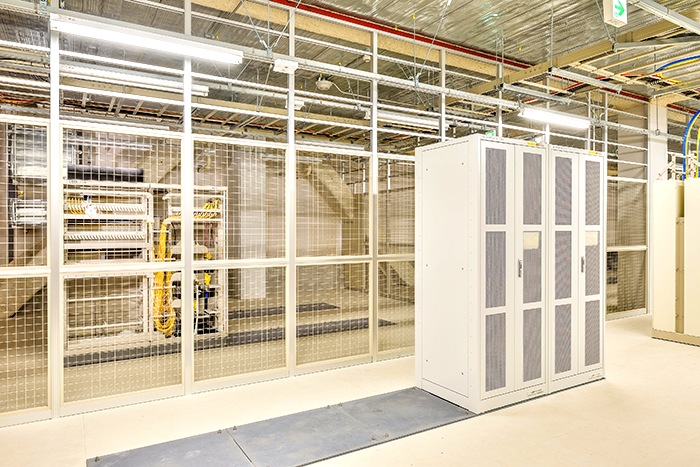 Multiple routs for telecommunications cables are provided. Tokyo 6 is also directly connected to an earthquake-proof cable tunnel.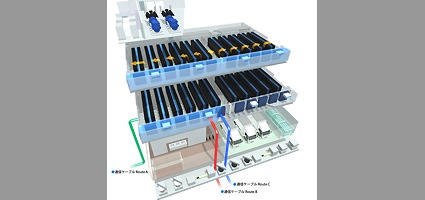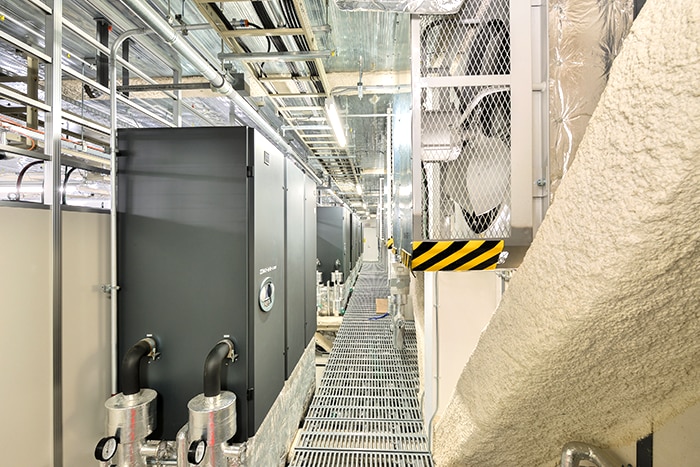 Air-conditioning room is separated from server rooms to ensure security. Tokyo 6 Data Center adopts water-cooling system in N+1 redundant configuration.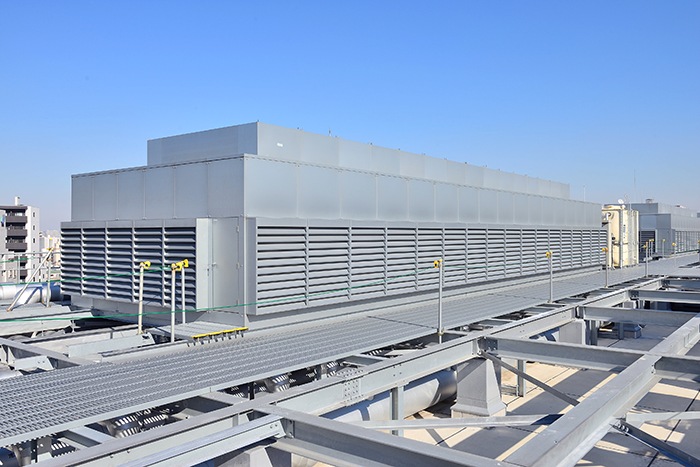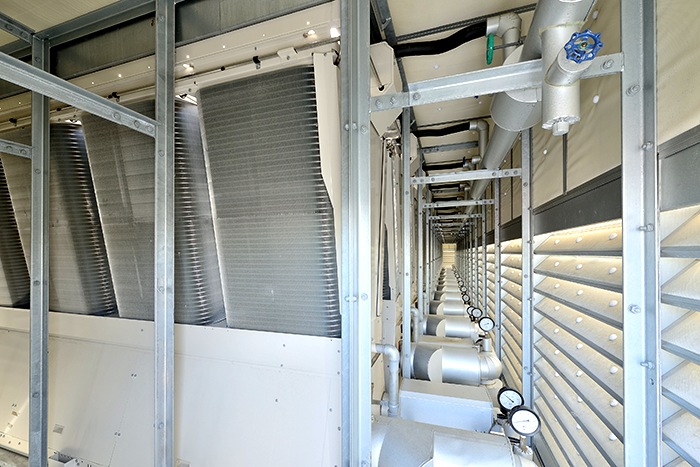 OUTDOOR AIRCONDITIONING UNITS
Flexibly expandable modular chillers are placed at the rooftop.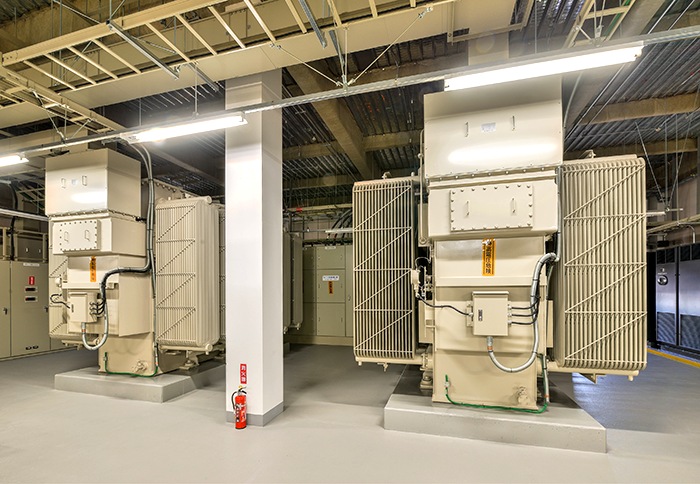 The power receiving units receive extra-high voltage power from active and standby lines.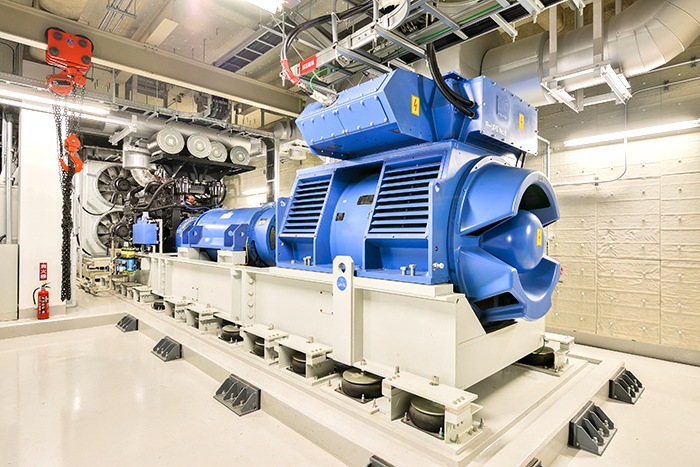 Tokyo 6 Data Center was the first data center to install Rotary UPS. There are in N+1 redundant configuration to ensure stable power supply even in a case of emergency.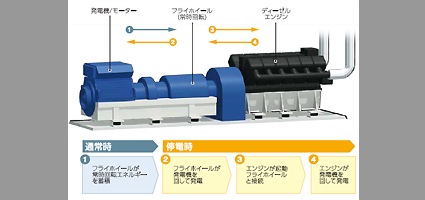 ROTARY UPS
Rotary UPS is a hybrid system consists of an emergency power generator and UPS. Rotational energy is accumulated by the constant rotation of a large flywheel. Incase of power failure, the inertia force of the flywheel generates power for about 10 seconds until the engine becomes stable.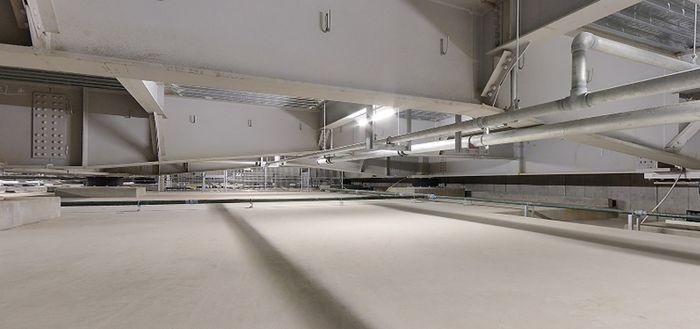 By installing four types of seismic isolation devices , the data center floor of Tokyo 6 Data Center can reduce the impact of an earthquake by 80% at most.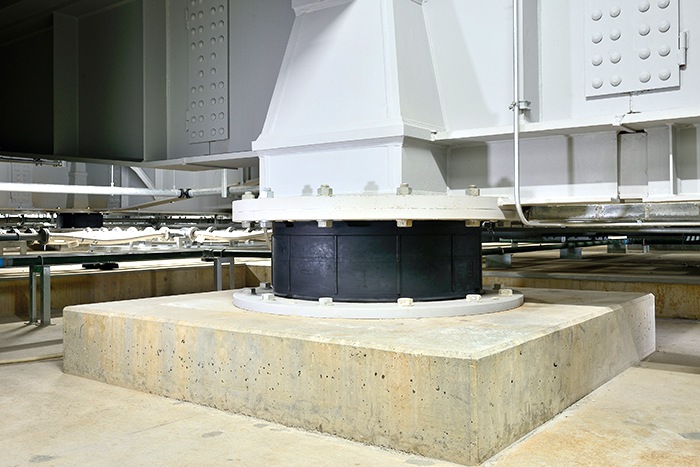 Laminated Rubber with Lead Plug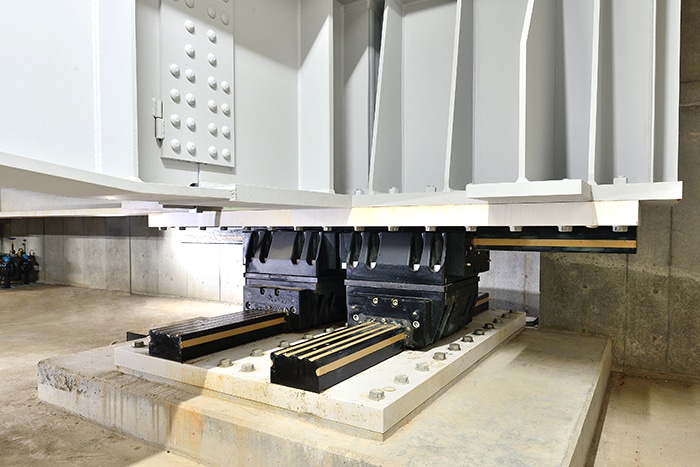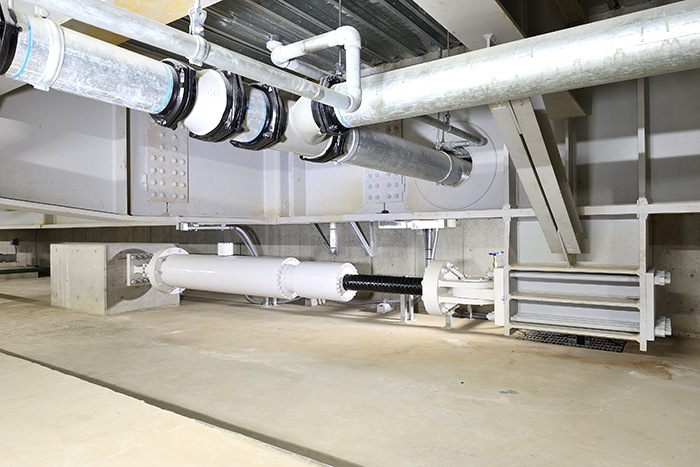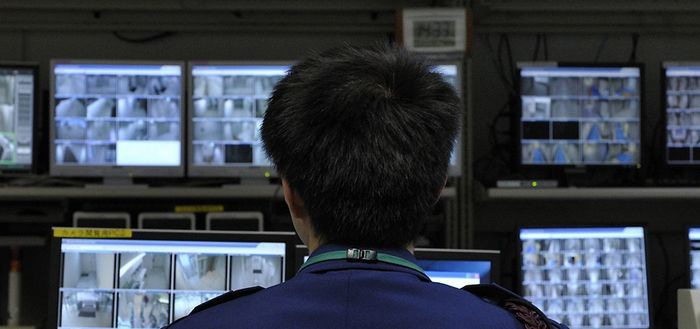 OPERATIONS ROOM
Operating room for the staff of security, fire prevention and remote hands services.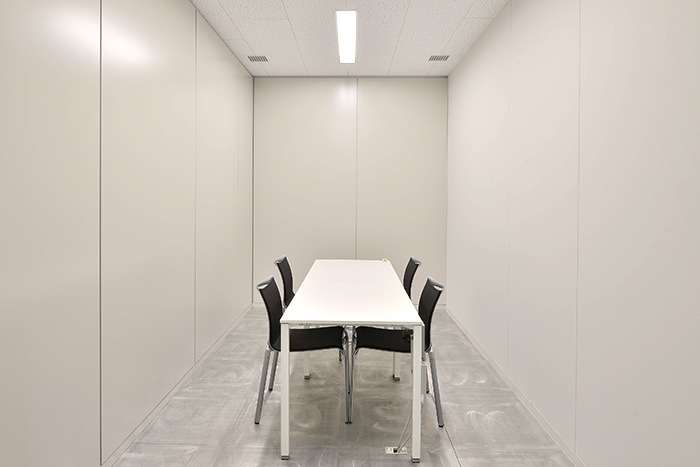 STAGING ROOM
Staging room for setting customers' equipment.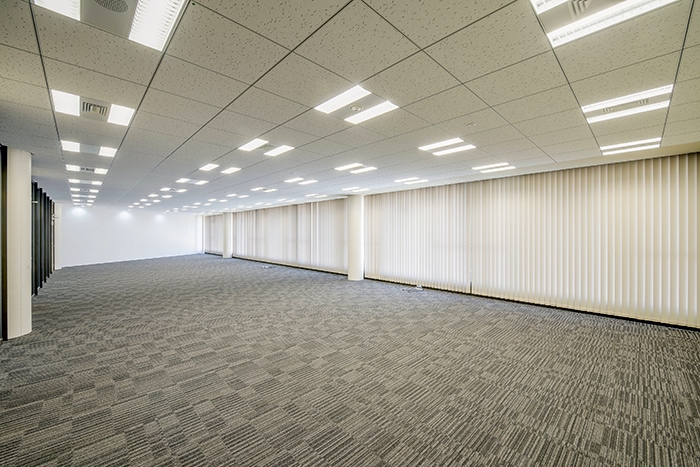 OFFICE SPACE FOR CUSTOMERS
Office space is available upon customers' request as an optional service. The room is secured with IC card authentication.