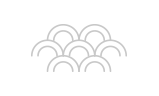 Cloudn PaaS
Cloudn PaaS
Concentrate your efforts on code development and leave the platform administration to us. Cloudn PaaS enables rapid application development in Ruby, Java and PHP, with built-in support for a wide variety of services.
Specifications
Cloudn PaaS Plans Offered
PaaS Plans
Instance (Memory: 128MB)
Instance (Memory: 256MB)
Instance (Memory: 512MB)
Instance (Memory: 1GB)
Instance (Memory: 2GB)
Instance (Memory: 4GB)
Languages and Environments Supported
Java
[JRE] Oracle Java 7, Oracle Java 8
[Web Application Server] Tomcat 7
[Framework] Spring, Play, Grails
Ruby
[Version] 1.8.7, 1.9.3, 2.0.0, 2.1.0, 2.1.1, 2.1.2, 2.1.3, 2.1.4, 2.1.5, 2.2.0
[Framework] Rails3, Rails4, Sinatra, Rack
PHP
5.4, 5.5
List of Built-In Services
The following services are supported, with maximum 10MB capacity:
These databases exist independent of Cloudn RDB services.

Up to 16 databases per contract.
Cloud Foundry CORE
We recommend the Cloudn PaaS environment for portability of applications between Cloud Foundry CORE member service providers to avoid vendor lock in.