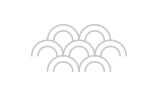 Object Storage
Object Storage
Cloudn Object Storage offers economical, highly scalable and secure file storage for your cloud applications. The pay-as-you-go service provides an Amazon S3-compatible REST API and delivers storage reliability of 99.999999999%.
Specifications
Interface
Rest API.
Control Panel (GUI).

Authentication Method
API Authentication (DIGEST Authentication).
Data Protection
Protected by up to 3 independent distributed copies.
Maximum Number of Buckets Created
Volume (size) limit per object (file)
Notes
The upper limit of objects (files) that can be sent in a single request is 500 MB. Split upload can be used for files above 500MB.

A maximum of 10,000 files can be uploaded in a single multi-upload.