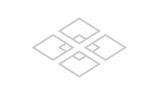 G Suite
G Suite can be used anywhere from any device, and features such as Gmail that use their own domain, online shared calendar, unlimited storage, real-time collaborative editing, device security management, etc. are also substantial.
Communication
Gmail (Cloud-based e-mail with your own domain)

Communication
Calendar (Integrated online calendars designed for teams)

Communication
Hangouts meet (Video meetings for your business)


Communications
Google+ (SNS)

File storage ・ File synchronization
Google Drive (Large storage / Unlimited storage)

Collaboration Integration
The Google Documents/ Spread sheets/ Slides (Presentation tool)



Collaboration Integration
Google keep (Note taking service like voice memo or co-edit)
Google Keep allows users to make different kinds of notes, including text, lists, images and audio.

Collaboration Integration
Google Form (Questionnaire form)

Collaboration Integration
Google Site (Create a site, no programming or design skills needed)

G Suite Admin console
(Central place to control entire accounts and security)

Management · Audit
Google Vault (Retain mail chat)

Cloud Search (cross search within G Suite)