Connect with NTT and
connect with the world.
With NTT Group behind it,
NTT Communications is the leading ICT Company with solutions
you can depend on to expand your business around the globe.
NTT Group is number one in data centers,
and our network covers 190+ countries and regions.*
If 88% of the Fortune® Global 100 Companies choose NTT Group,
shouldn't you?**

*Source: TeleGeography, Largest Retail Operators by Gross Floor Space by Region, 2016
**Source: Fortune® 2016; NTT Group Customers as of March 2017. Fortune® is a trademark of Time Inc.
SCROLL
About NTT Communications
Focus on your target using NTT

Kei Nishikori, world-ranked tennis player, uses the latest technological innovations to succeed and you should too. If you want to expand your business globally, NTT Communications is the leading ICT company you need. Using software-defined technologies and enhanced managed services, our solutions aim to realize flexible, agile, and secure ICT and one-stop operations management for the entire ICT environment, contributing to your digital transformation.
Our Customers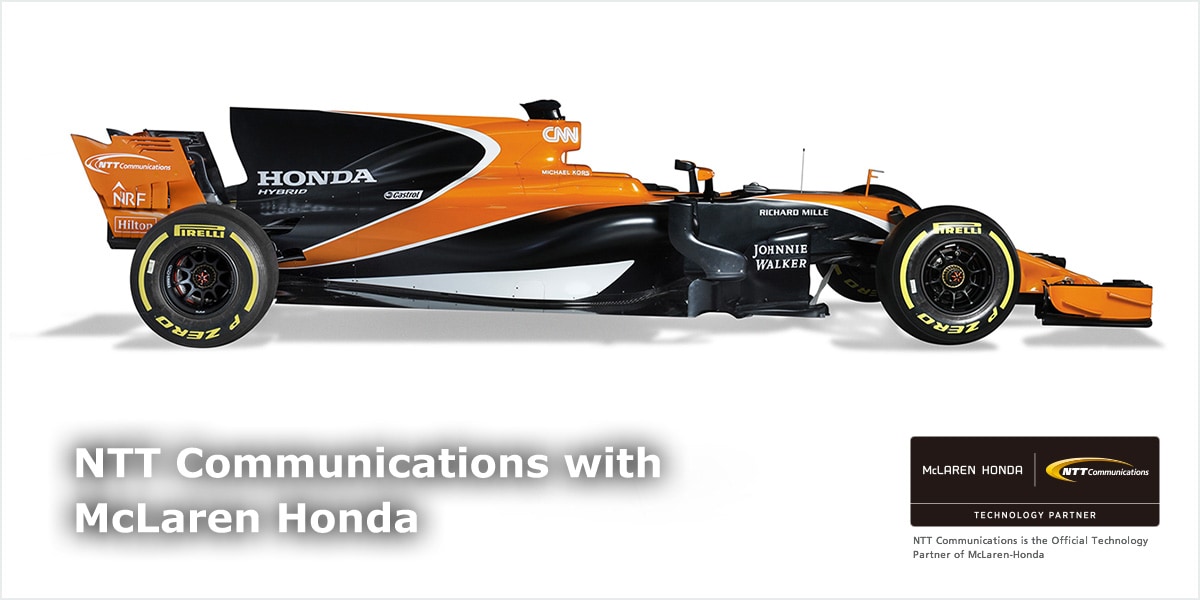 Recommended Contents
IT Strategy and Tips from Our Thought Leaders
NTT Group's Innovation and Disruption
About SD-WAN
CIO Articles
Hong Kong Trends
About NTT Group

The NTT Group's vision is to create a connected world. We do this by creating technology solutions and services that empower our clients' ambitions globally while contributing to sustainable growth. Our long heritage of delivering value to clients to the highest standard remains core to our values.

As a group, we have the capability and capacity to connect countries, businesses and people around the world.

Together, we are working to make our shared vision a reality.
At a Glance
Network coverage in

190+

countries & regions

#1

in data centers *

*TeleGeography, Largest Retail Operators by Gross Floor Space by Region, 2016

Global Presence in

87

countries & regions

Investing

$2billion

annually in R&D

275,000

employees worldwide

$105billion**

in total revenue

**¥11.5 trilion

#50

in Fortune® Global 500

Source:Fortune®2017

88%

of Fortune® Global 100
choose NTT Group Source:Fortune® 2016; NTT Group Customers as of March 2017
notes: Fortune® is a trademark of Time Inc.
All facts and figures accurate as of March 2017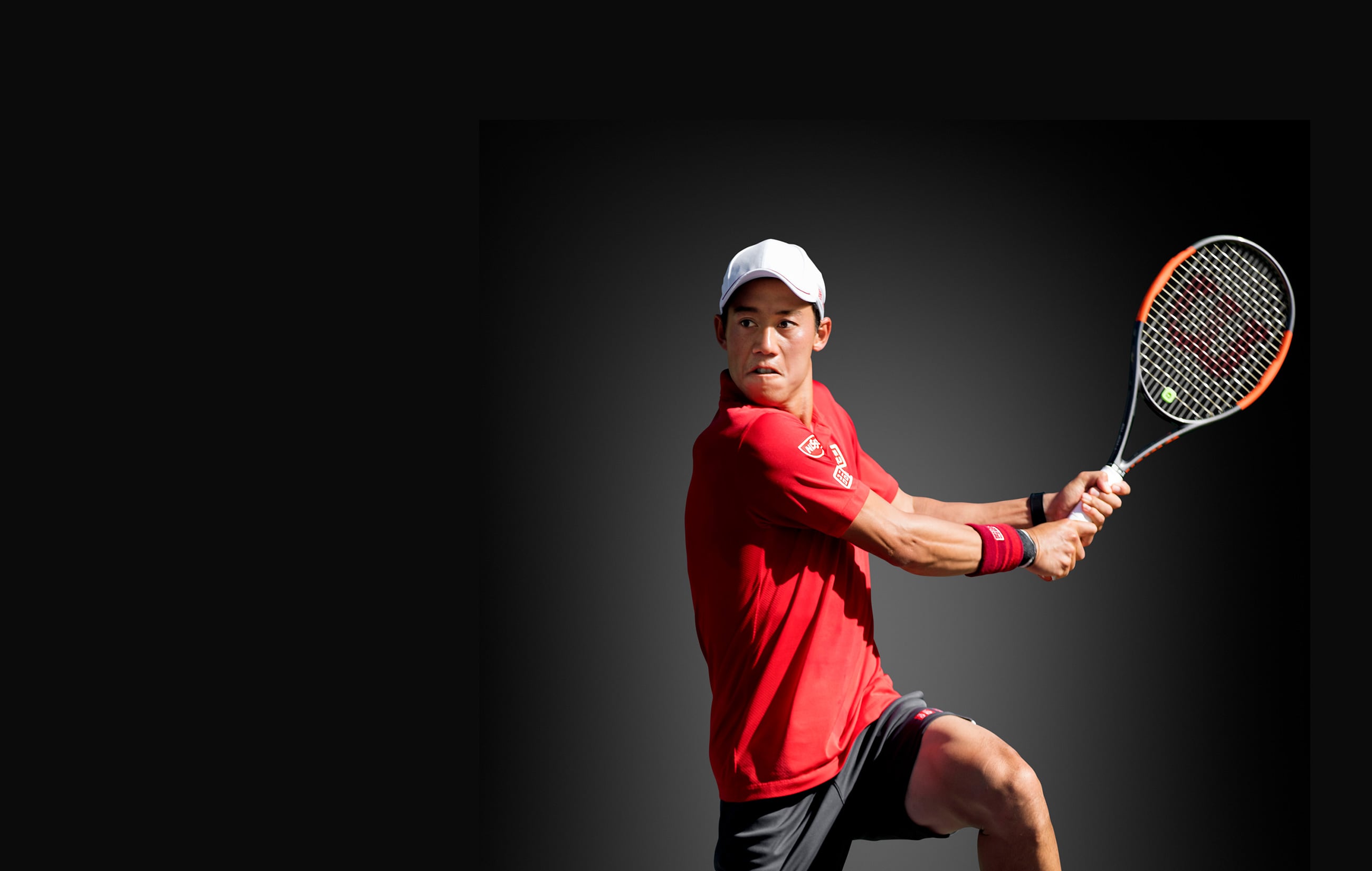 About Kei Nishikori
Kei Nishikori
Kei Nishikori started playing tennis at the age of five. In 2001, he won All-Japan Selected Junior Tennis Championship in May, All-Japan Elementary School Tennis Championship in July and All Japan Junior Tennis Championship (Under 12) in August. He was the 5th player ever to win these 3 Championships.
In 2003, Kei was selected as a certified player for Masaaki Morita Tennis Fund and joined IMG Academy in Florida. Then he started out for Junior circuit all over the world as Florida his home base.
See More Detail
He turned professional at Japan Open in October 2007. His first win in ATP Tour came in February 2008 at the international championship in Delray Beach. He went on to reach the round of 16 at US Open in August, first in 71 years as a Japanese male singles player, and received 2008 ATP Newcomer of the Year award. In 2009, he suffered a stress fracture in his right elbow and could not compete from April. After long, hard rehabilitation, he returned to the Tour in February 2010. He won several tournaments in Challenger circuit and came back to top 100 in ranking by the end of 2010.
After reaching semi final in Shanghai Masters, Nishikori broke the record-high ranking for Japanese man by Shuzo Matsuoka, No. 46, by reaching No. 30. Right after Shanghai, he had an impressive win over No. 1 ranked Novak Djokovic in the semifinal of Swiss Indoor championship.
In 2012, after reaching quarter final in Australian Open, his ranking rose to No. 20. He represented Japan in Olympic Games in London, got to quarter final and finished 5th. He won Rakuten Japan Open in October in front of his adoring Japanese fans, his second ATP Tour title.
In 2013 Kei won in Memphis, his third ATP Tour title. Then he played as ace of Team Japan in Davis Cup, contributed for Japan to get in World Group.
In 2014, he won Memphis title for 2 years in a row, got to semi final at Miami Masters, won ATP 500 title in Barcelona, reached final at Madrid Masters and finally broke into world top 10, reaching No. 9 in world ranking on May 12. At US Open, after defeating several higher-ranked players, Kei reached final for the first time as Asian male player in a Grand Slam.
After that, he won 2 titles in 2 consecutive weeks, at Malaysia Open and Rakuten Japan Open. Kei got qualified for ATP World Tour Finals as one of top 8 ranking-point getters of the year, got 2 wins in round-robin and reached semi-final, finishing the year as No. 5 in ranking.
In 2015, he won his third Memphis title in 3 years, reached final at Mexico Open right after and became No. 4, the highest ranking so far in his career. In April he successfully defended his Barcelona Open title. In July, Kei won City Open in Washington and at the end of the season played in ATP World Tour Finals for 2nd consecutive year.
In 2016, Kei won Memphis Open title for 4 years in a row, which was his 11th career win.At Rio de Janeiro Olympics, Kei won a medal (blonze) after 96 years in the history of tennis in Japan and put the country in a frenzy. After that, Kei made it to the quarterfinals in the US Open, already got a place in the ATP World Tour Finals for 3 years in a row and has certainly become one of the top players in the world.
One connection opens up the world.