Our Business Principles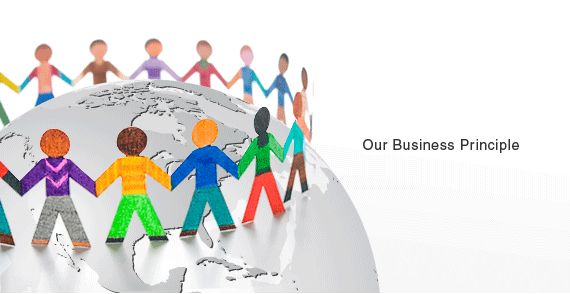 What is OBP?
Our business principals should be understood and shared by each and every employee of NTT Communication Group. We share the principals to you, NTT Com employees when you need to refer and guidance to make ethical decisions and actions on day to day business activities. We strive to be a company which our stakeholders, employees, customers, and society can be proud and trust.
Systems to Support OBP
The structure supports our business principals. We will introduce the structures; "CSR", "Compliance / Human Rights / Information Security" in following pages.